A cloth napkin that feels like breathing
Regular price
Sale price
¥1,800
Unit price
per
Sale
Sold out
In this sustainable era, why not change the ``common sense'' of sanitary products?
Nowadays, the use of environmentally friendly resources is attracting attention, and sustainable behavior such as eco bags and my chopsticks has become socially established in daily life. Rinenna's cloth napkins are not only an ethical product that is considerate of the global environment, but also a helpful item that relieves discomfort during the menstrual period and makes the user's mind and body comfortable.
Paper napkins are used by many people. It has many advantages such as being disposable and easy to purchase. However, it is also true that many people experience the discomfort of ``itching in sensitive areas'' caused by ``easy stuffiness.''
Rinenna's cloth napkins do not use chemical fibers and have a 4-layer structure made from premium cotton fabric, which is also used in baby cloth diapers. It's extremely comfortable to wear, absorbs sweat, and quickly releases moisture, so you can stay refreshed even during uncomfortable menstrual periods.
Washing is easy with Rinenna #1. Trial packs and buckets with lids are also available as options.
View full details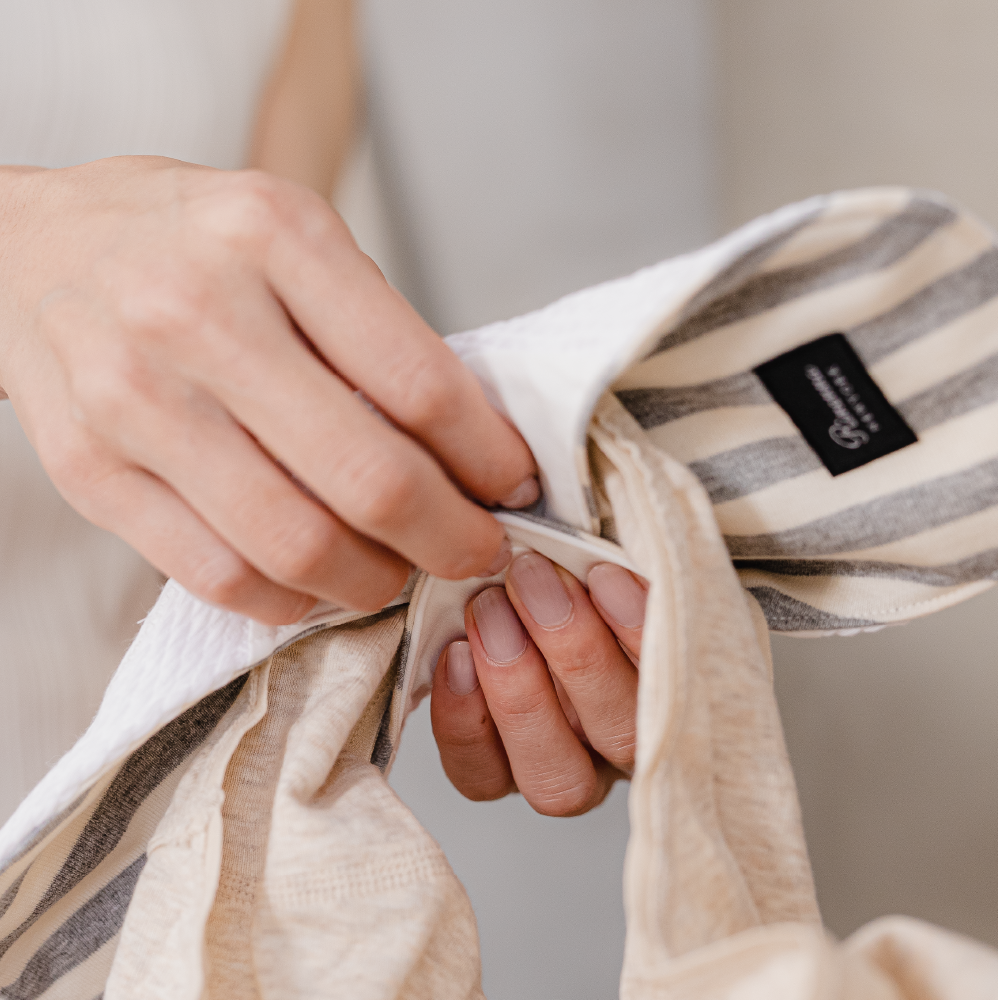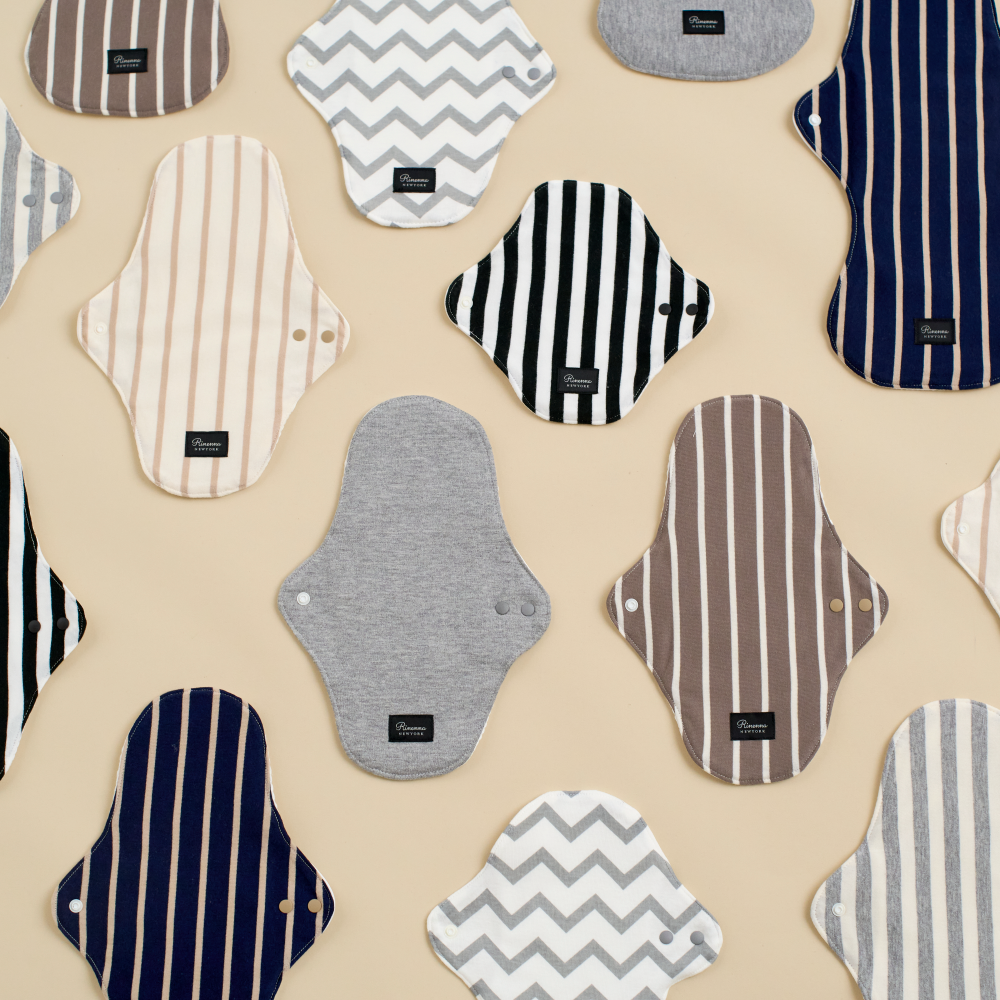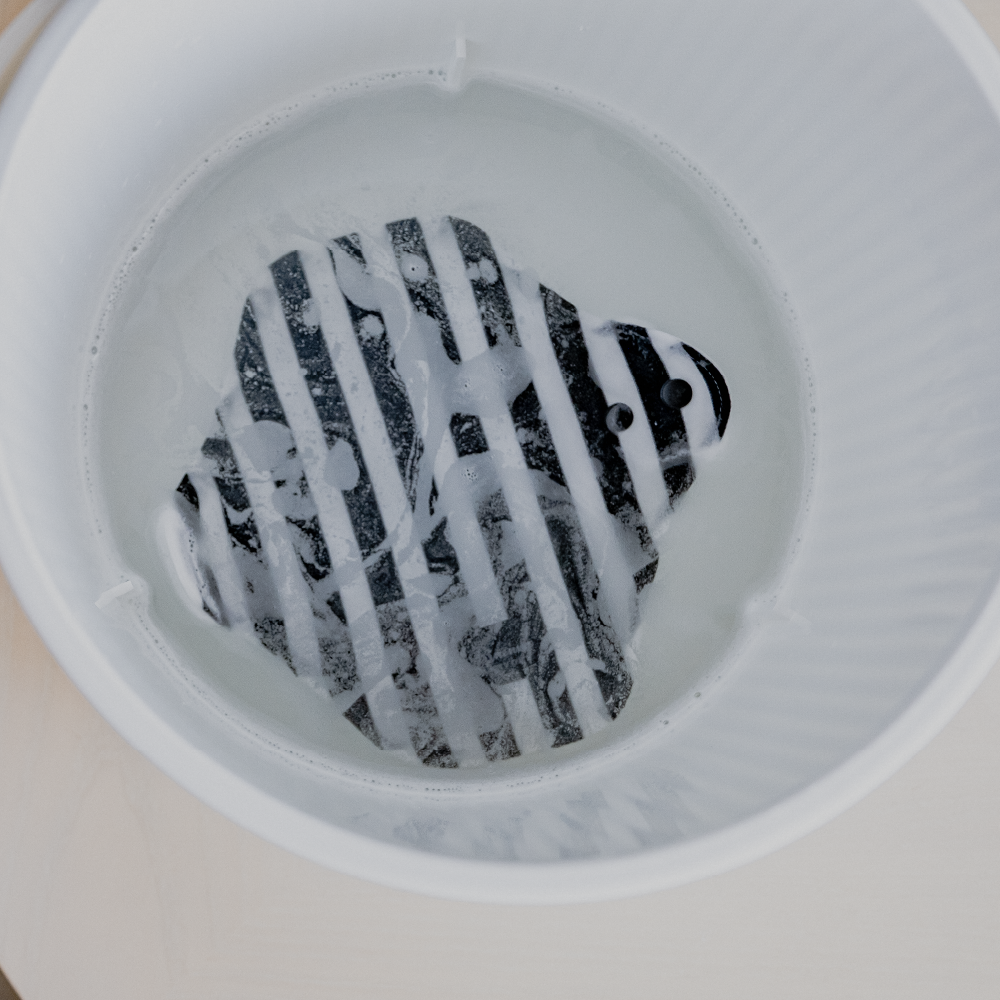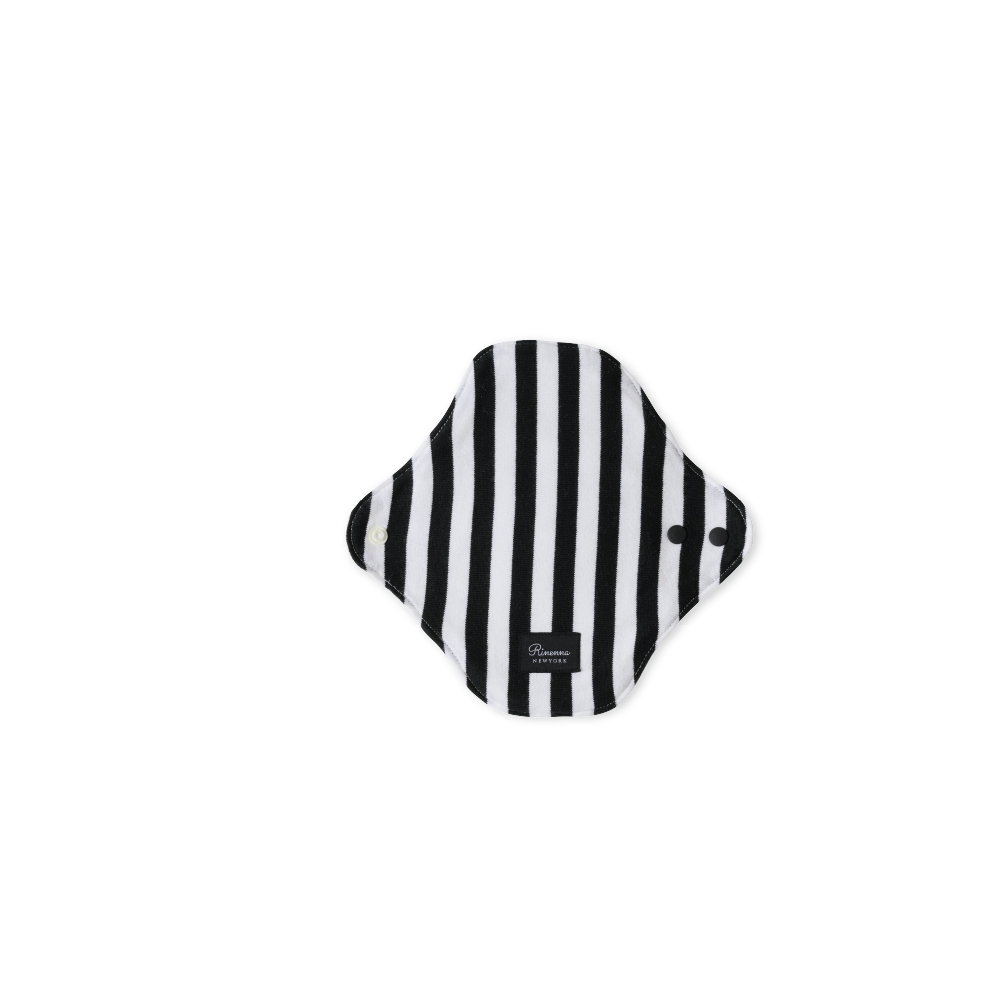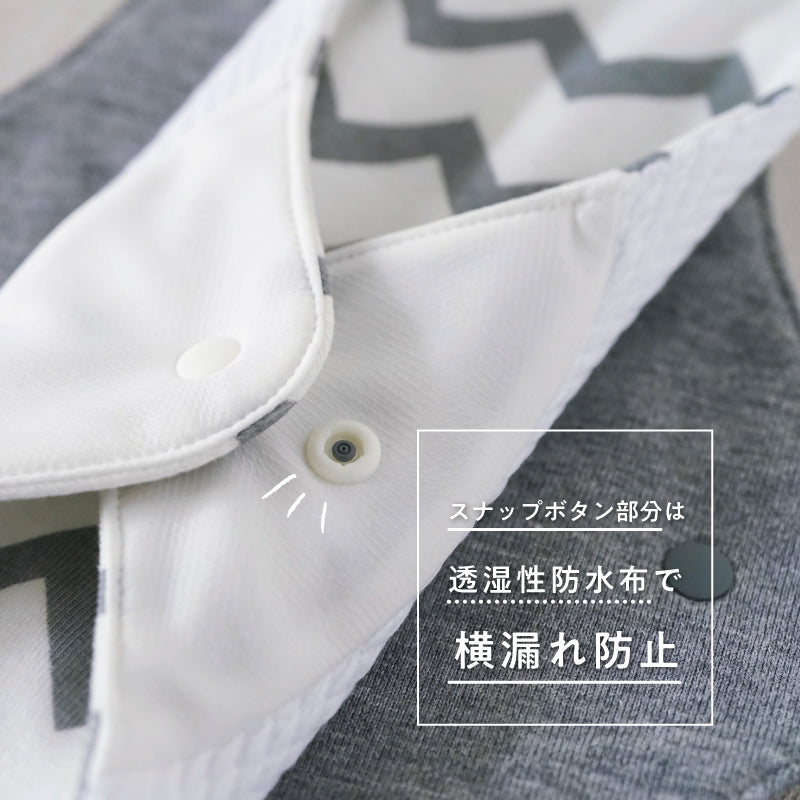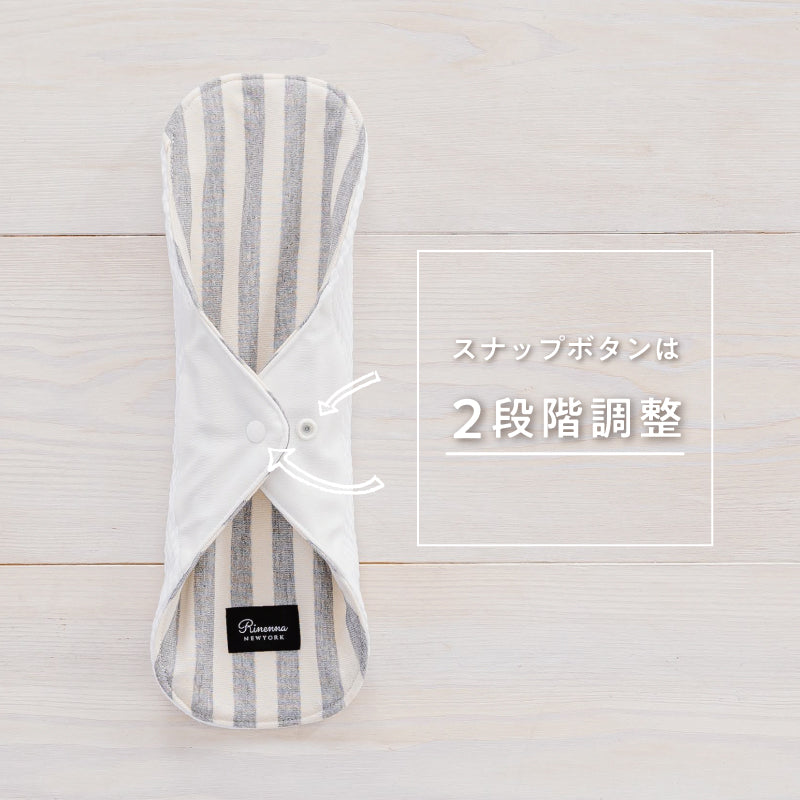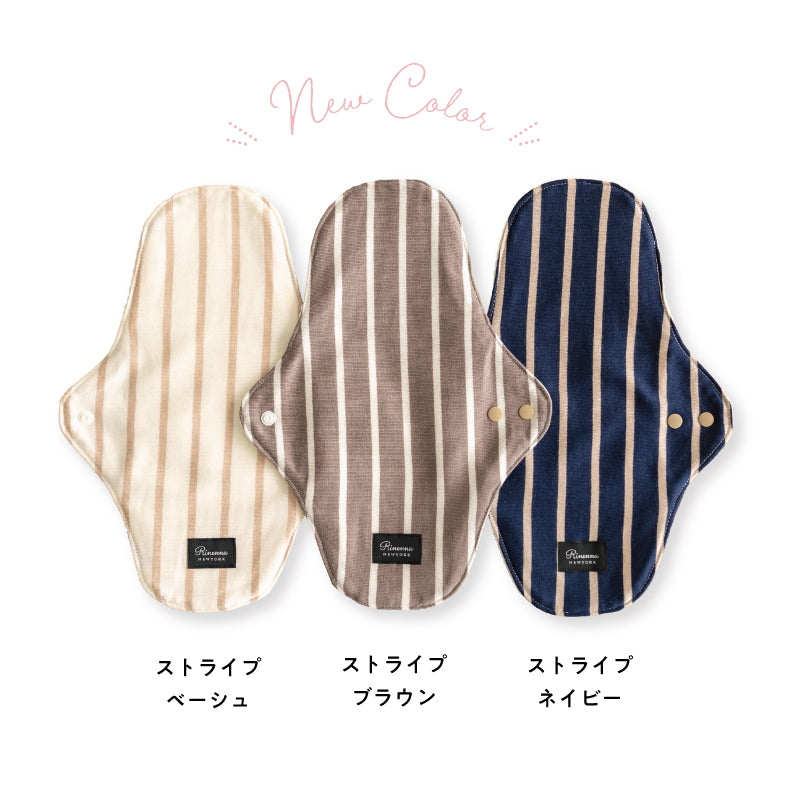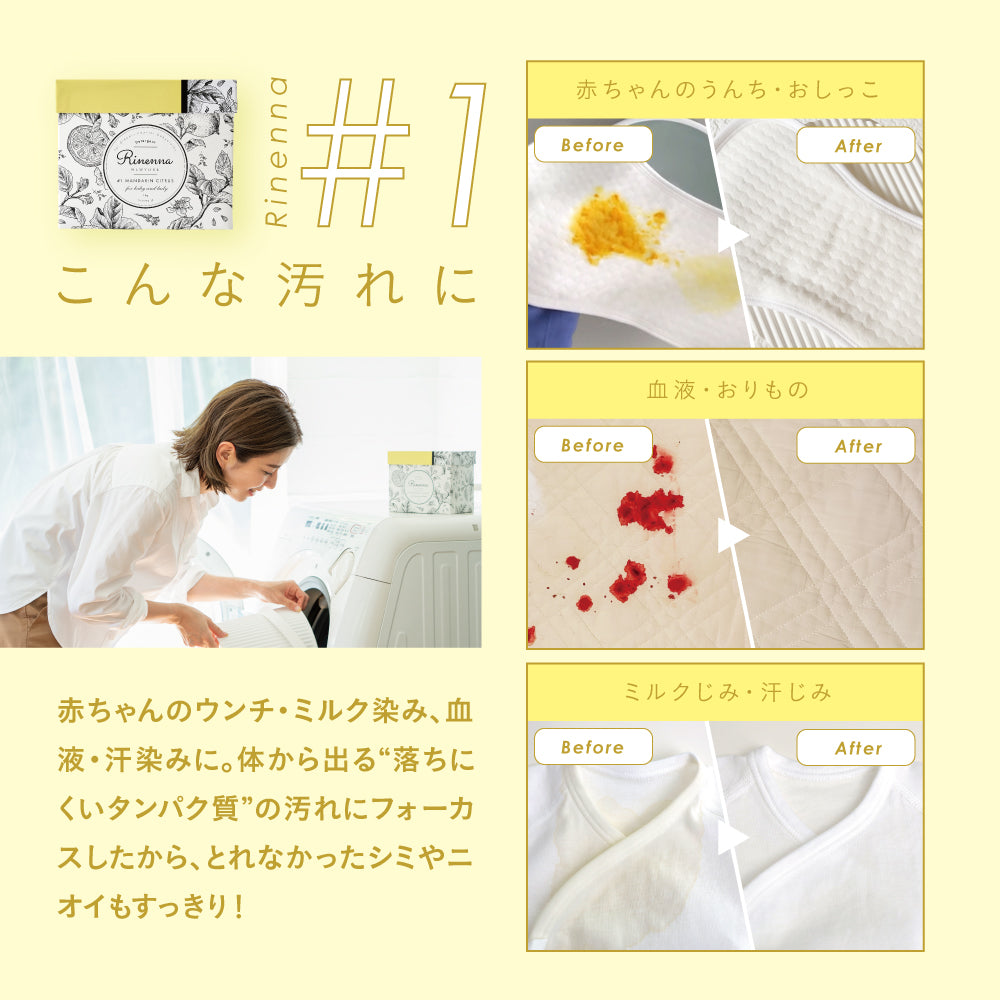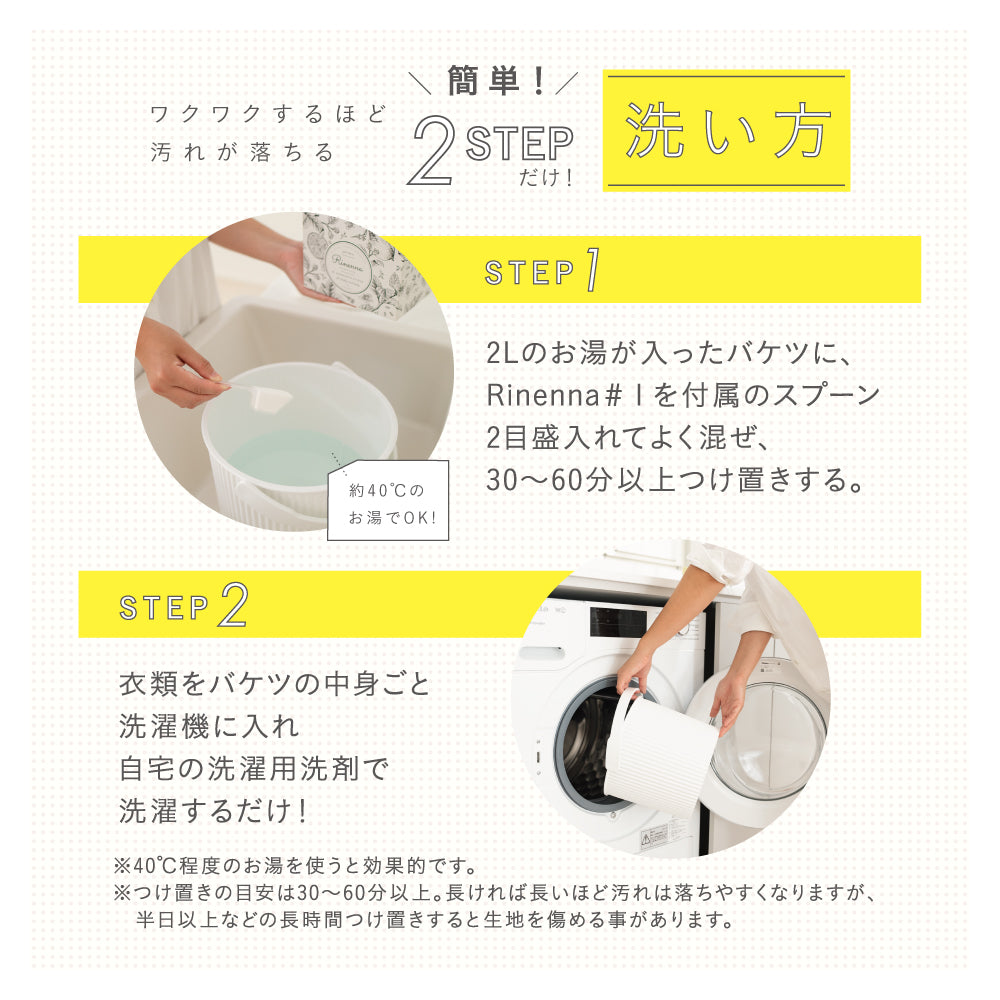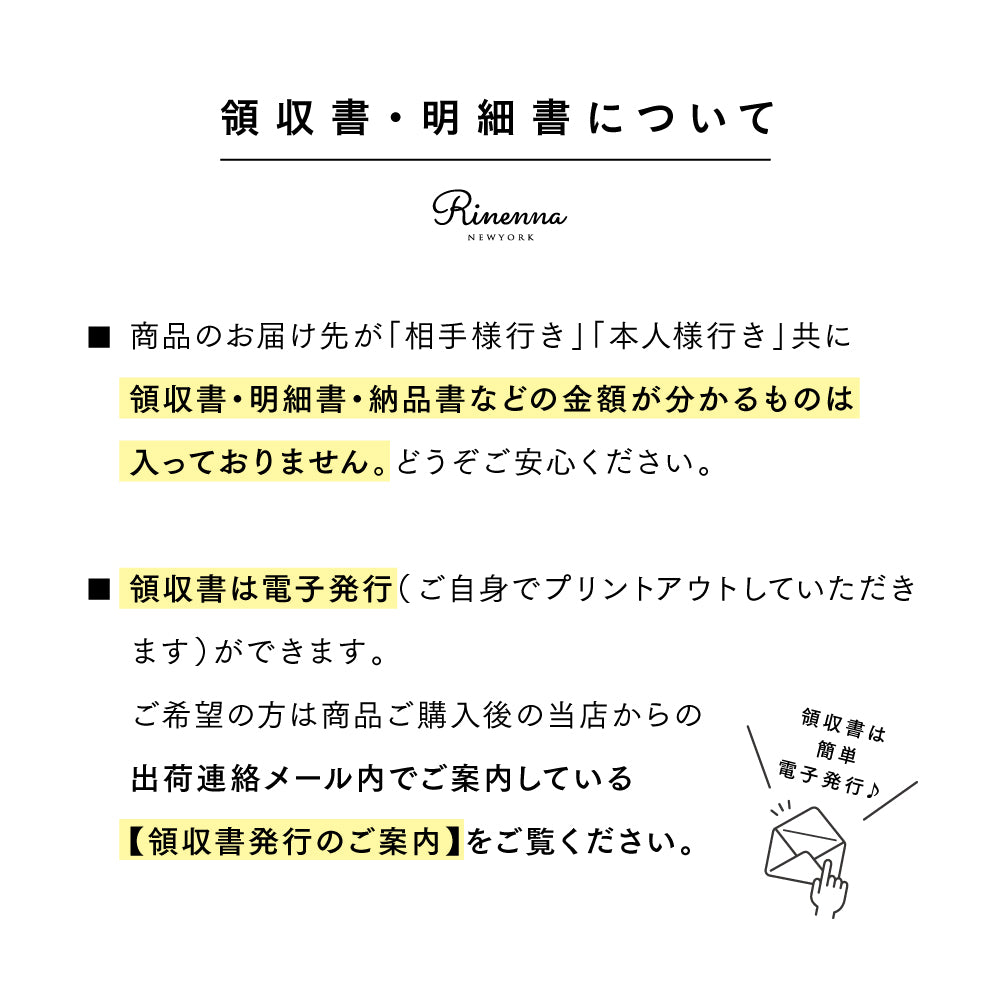 Comfortable to wear that feels like breathing
Rinenna cloth napkins are made from high-quality materials for delicate skin. The material that comes into contact with the skin is baby cotton, and the inside is made of several layers of special fabric that catch menstrual blood and prevent it from leaking.
What's more, the breathability prevents stuffiness that can cause skin problems, keeping the inside of the shorts comfortable.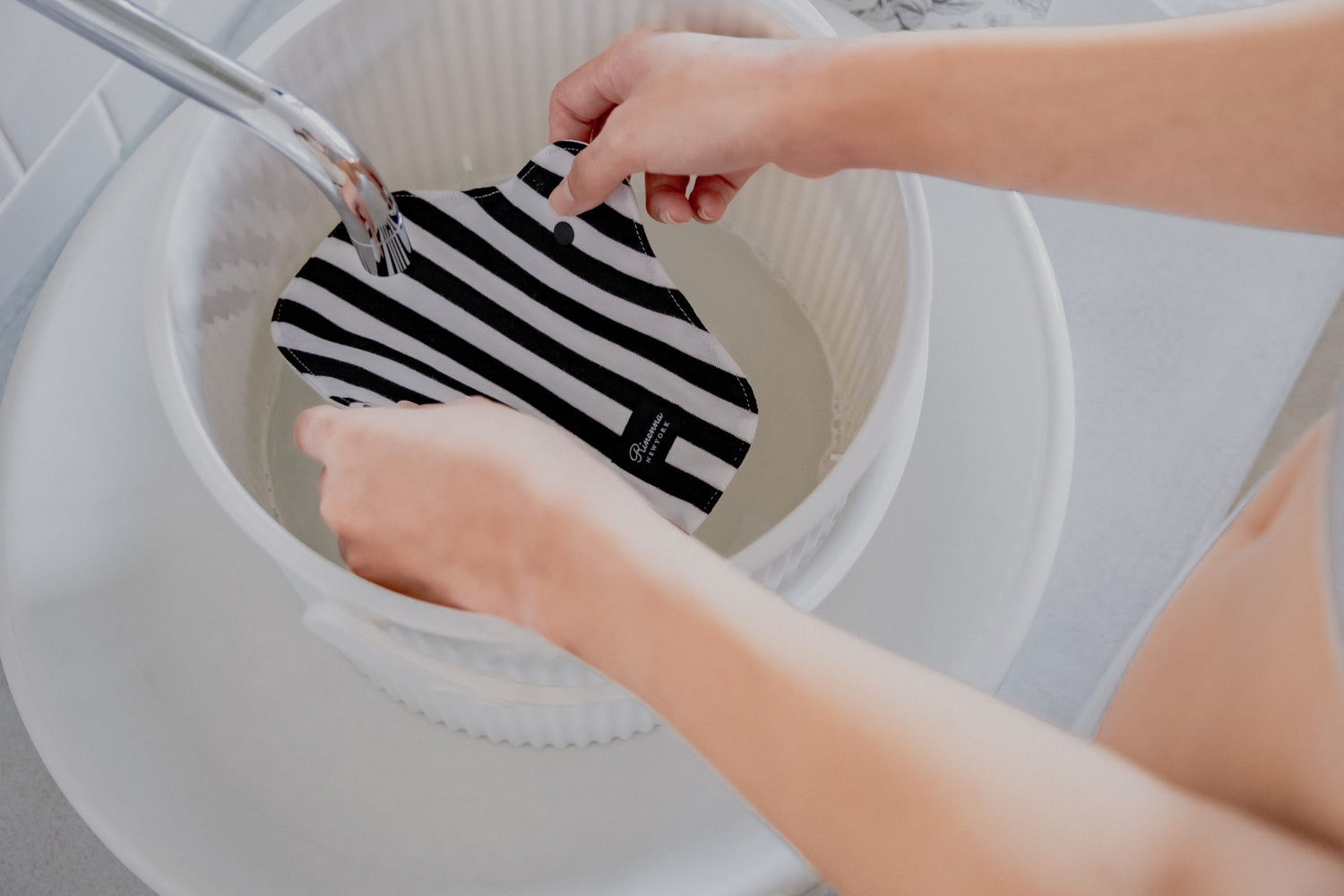 No need to worry about washing with linenna
Cloth napkins have the image of being difficult to wash because they are items that need to be kept clean. Rinenna's soaking detergent removes dirt from cloth diapers, removing menstrual blood stains without having to massage them.
Comfortable cloth napkins and detergent Rinenna #1 that washes cleanly just by soaking them in. This combination completes a stress-free cloth napkin life.
Life-friendly, ethical design
Rinenna's cloth napkins are available in three sizes: S, M, and L.
Because of the carefully designed shape, these three sizes can be used not only for menstrual days, but the S size can be used for vaginal discharge and urinary leaks, and the L size can be used for postpartum lochia.
It is an item that fits the current era, as it is simple to use, can be used for a wide range of purposes, and is waste-free.
おりものシートとして
洗剤のトライアルとバケツとのセットを購入しました!布ナプキンはフィット感があり、肌触りもとても良く快適です♪洗剤も汚れ落ちが抜群で、つけ置きだけで真っ白になります!バケツも可愛いサイズでお気に入りです♪
この度はRinennaの商品をご購入いただき、誠にありがとうございます。
商品お気に召していただけたようで、光栄でございます。
また、商品の効果をご実感いただく事が出来、大変嬉しく存じます。
ご使用になる中でご不明な点などございましたら、いつでもご連絡くださいませ。
今後ともRinennaをご愛顧いただけますよう、どうぞよろしくお願い申し上げます。
デザインで選んだけど正解だった
今までずっと布ナプキンを探していたのですがちょっと派手な花柄のデザインが多くてお気に入りが見つからず、こちらの商品を見つけた時に直ぐにピン!ときました。結果、ものもすごくいいし、大満足です
この度はRinennaの商品をご購入いただき、誠にありがとうございます。
商品をお気に召してくださり、大変嬉しく存じます。
これからもお客様にお喜びいただける商品をお届けできるよう、取り組んでまいります。
今後ともRinennaをご愛顧いただけましたら幸いでございます。
どうぞよろしくお願い申し上げます。
面倒かと思ったけれど
肌触りが良く、温かくてとても使い心地が良いです。洗濯が面倒かも...と思っていましたが、下着用の洗剤を溶かしたお湯に一晩浸けておけばほとんど汚れも落ち、楽にお手入れできました。
このたびは弊社の商品をご購入いただきまして、誠にありがとうございます。
商品ご活用いただけているようで、大変嬉しく存じます。
弊社の布ナプキンは、安心のベビー用のプレミアムコットンを採用しており、布ナプキンの内部には抗菌性がある制菌加工を施したバイオガード素材を採用しております。
これからもご愛用いただけましたら幸いでございます。
今後ともRinennaをご愛顧いただけますよう、どうぞよろしくお願い申し上げます。
妊活・温活の一環として♪
まずは1枚だけ、お試しで購入してみました!程良い厚みで生地もしっかりしていて、付け心地も良いです♪これなら続けられそうなので、追加購入決定です!
このたびは弊社の商品をご購入いただきまして、誠にありがとうございます。
商品お気に召していただけたようで、大変光栄に存じます。
ぜひこれからもご愛用いただければと存じます。
今後ともRinennaをご愛顧いただけましたら幸いでございます。
お客様のまたのご利用を、スタッフ一同心よりお待ち申し上げております。
プレゼントに
布ナプキンのジプシーの妹に、プレゼントしました。
洗剤・バケツも一緒に渡せたし、気軽に上げられるお値段帯だったので、
身内向けのプレゼントにいいなーと思いました。
ラッピングはなかったので、自分でささっと。
パッケージがかわいいので、百均のかわいいプレゼントバックに入れて渡しました。
このたびは弊社の商品を大切なギフトへとお選びくださり、誠にありがとうございます。
プレゼントされた妹様にもお喜びいただけますと、大変光栄に存じます。
弊社の布ナプキンは、すべて熟練の職人が一枚一枚丁寧に縫製した安心の日本製となっております。
また、安心のベビー用のプレミアムコットンを採用しており、布ナプキンの内部には抗菌性がある制菌加工を施したバイオガード素材を採用しております。
さらに、お肌にあたる部分はムレにくくて漏れにくく、漏れにくさを徹底的に追及した商品となっておりますので、長くご愛用いただければと存じます。
今後ともRinennaをご愛顧いただけましたら幸いでございます。
どうぞよろしくお願い申し上げます。
Collapsible content
Product contents

1 cloth napkin (S or M or L)
Options Rinenna#1 Trial Pack 20g x 2 bags
Options Omniutti bucket mini size 1
Cloth napkin product information

■Cloth napkins
·material
...Surface: 100% dobby woven cotton, breathable waterproof fabric
...Inner side: Cotton blend pile/breathable waterproof fabric
...Back side: 100% cotton
·size
[Light daily size (S)]
...Length: 19cm
...Width: 19.5cm
[Normal daily size (M)]
...Length: 27cm
...Width: 19.5cm
[Night size (L)]
...Length: 35cm
...Width: 20.5cm
・Country of manufacture: Japan
Precautions for using cloth napkins

■Precautions for using cloth napkins
- If you use fabric softener when washing, the absorbency may decrease.
・If you soak cloth napkins in water or hot water after use, bacteria will grow, so please be sure to use detergent or oxygen bleach.
・You can use a dryer, but the fabric may be easily damaged.

Detergent product information

■Laundry detergent Rinenna#1 Mandarin Citrus Product Information
・Manufacturer Japan
・Product name Synthetic detergent for laundry
・Applications: cotton, linen, synthetic fibers
・Liquid: Weakly alkaline
·component
Surfactant (19% polyoxyalkylene alkyl ether, sodium alphoolefin sulfonate, sodium linear alkylbenzene sulfonate), phosphate, silicate, bleach (oxygen-based), anti-refouling agent, enzyme, bleach activation agents, fragrances
・Standard usage amount: 30g for 30L of water
・Estimated usage amount
...Soak: 20g (2 spoons) in 2L of 40℃ hot water (approximately 50 servings with this product)
...Washing machine: 1 spoonful in 30L of water (approximately 33 times with this product)
Detergent precautions

■Laundry detergent Rinenna #1 Mandarin Citrus Precautions for use
・Please wash according to the washing instructions on the clothing.
・Can also be used for baby clothes.
- Be careful of infants and young children playing with soap bubbles and mischief, and keep out of reach of children.
・If you are prone to rough skin or will be using the product for a long time, please use cooking gloves when washing with detergent applied to the brush.
After use, we recommend washing your hands thoroughly with water and using cream etc.
・If swallowed, please take measures such as giving water to drink.
・This product contains bleach (oxygen-based).
・Stains caused by chemicals such as dyes will not come off.
・Cannot be used on silk fabrics. Also, due to the characteristics of the material, wool may shrink if soaked, so please be careful when using it.
・If you leave it on for more than 24 hours, there is a risk of damaging the fabric or re-contaminating it. (We recommend leaving it on for 12 hours or less.)
・For items such as denim that have not been dyed properly into the fibers (clothing with low fastness), there is a risk that the color will fade if left soaked. For clothing that is concerned about color fading, be sure to apply detergent solution to an inconspicuous area before soaking, leave it on for about 5 minutes, and do not use on clothing that will discolor or fade.
・Please note that if you soak clothes that have previously been washed with bleach, the dye may peel off from the damaged fibers and the color may fade.
・Do not use for purposes other than those listed above.