Get a clothes conditioner as a gift, created from the voices of Rinenna customers.
A clothing conditioner that repairs damage from the fibers of clothing. Set with Rinenna laundry detergent.
Rinenna fabric softener was born from the voices of Rinenna users.
Regular price
Sale price
¥7,000
Unit price
per
Sale
Sold out
Coupons cannot be used on gift items.
View full details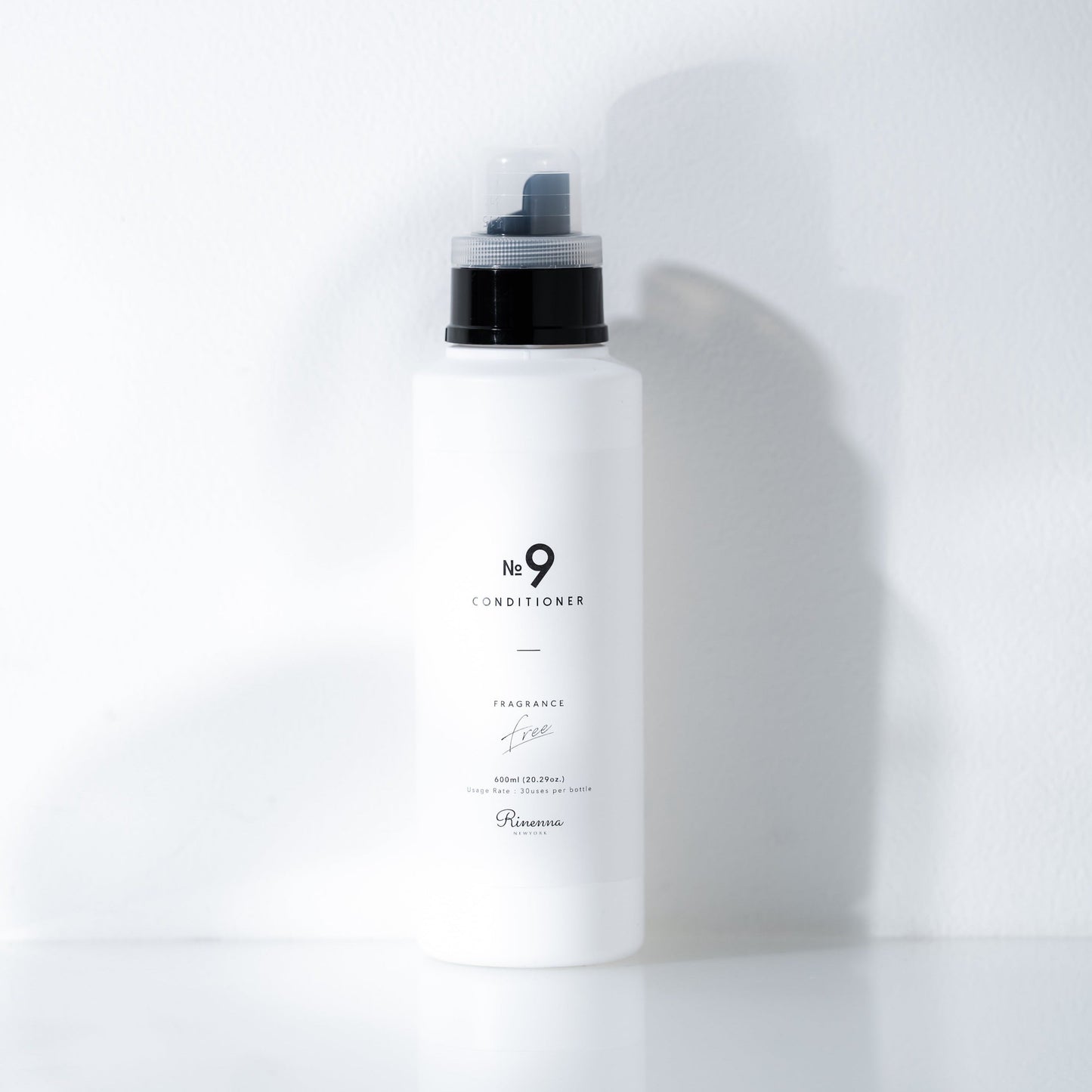 Original gift box
It will be delivered in Rinenna's original gift package.
The gift package and gift box will vary depending on the gift item.
Please see the image of the gift package from the slide of the desired product.

Gift packages are delivered with noshi or ribbon wrapping as a finishing touch.
Noshi's response
For Rinenna gifts, you can choose Noshi. Gifts that are compatible with ribbon packaging cannot be used together with Noshi, so please choose which one.
*Inner Noshi and Outer Noshi cannot be selected. *If your choice is not listed, please write your preference in the notes section. We can also provide noshi for bereavements other than celebrations.
message card
We will deliver a heartfelt message along with a gift. You can print your desired message (up to 50 characters) onto the card and enclose it, or you can arrange for a blank message card.
eGifts you can send even if you don't know your address
ぜひ使ってみて欲しい商品!
自分が使ってみてとても良かったので、柔軟剤のパッケージと同じくモノトーンのパッケージの「Rinenna#2」とのセットをギフトに選びました。是非おうちクリーニングにたくさん役立ててもらえればと思います。
いつもRinennaをご愛顧くださり、誠にありがとうございます。
また、この度は弊社の商品を大切なギフトへとお選びくださり、心より感謝申し上げます。
当店では、使ってくださる方のお顔を思い浮かべながら、1つ1つ心を込めてラッピングさせていただいております。
プレゼントされた方にもお喜びいただけますと、大変光栄に存じます。
今後ともRinennaをご愛顧いただけましたら幸いでございます。
どうぞよろしくお願い申し上げます。
御祝返しに
友人からリネンナ1を出産祝いで頂き、本当に便利だったので、親戚へのプレゼントで贈りました。
洗濯が好きな方だったので、おしゃれだととても喜んでもらえました。
このたびは弊社の商品を大切なギフトへとお選びくださり、誠にありがとうございます。
プレゼントされたご親戚の方にもお喜びいただけたとの事、大変嬉しく存じます。
ぜひ色々とお試しいただき、お洗濯にお役立ていただけますと幸いでございます。
今後ともRinennaをご愛顧いただけますよう、どうぞよろしくお願い申し上げます。
気に入っているので
自分でも気に入っているセットなので、友人にプレゼントとして購入しました。他の一般的な柔軟剤よりもやや高価ですが、効果を考えると、納得できる範囲!友人も気に入ってくれました!
いつもRinennaをご愛顧くださり、誠にありがとうございます。
また、この度は弊社の商品を大切なギフトへとお選びくださり、心より感謝申し上げます。
プレゼントされたご友人の方にも喜んでいただけたとの事、大変嬉しく存じます。
ぜひ色々とお試しいただき、お洗濯にお役立ていただけますと幸いでございます。
今後ともRinennaをどうぞよろしくお願い申し上げます。
Collapsible content
Product contents

Rinenna No.9 fabric conditioner 600ml 1 bottle
Rinenna#2 800g 1 bottle
Product information

■Rinenna#2 White Musk Mandarin Citrus Product Information
・Manufacturer Japan
・Product name Synthetic detergent for laundry
・Applications: cotton, linen, synthetic fibers
・Liquid: Weakly alkaline
·component
Surfactant (19% polyoxyalkylene alkyl ether, sodium alphoolefin sulfonate, sodium linear alkylbenzene sulfonate), phosphate, silicate, bleach (oxygen-based), anti-refouling agent, enzyme, bleach activation agent, fluorescent agent, fragrance
・Standard usage amount: 30g for 30L of water
・Estimated usage amount
...Soak: 20g spoon (spoon 2 scales) in 2L of 40°C hot water (about 40 servings with this product)
...Washing machine: 1 spoonful in 30L of water (approximately 27 times with this product)

■Rinenna No.9 FABRIC CONDITIONER Product Information
・Manufacturer Japan
・Applications: Agents for washable clothing (cotton, wool, chemical fibers, etc.), fragrances
·component
Cationic surfactants, nonionic surfactants, texture improvers, stabilizers
・Standard usage amount: 30g for 30L of water
・Estimated usage amount
...[how to use]
For fully automatic washing machines: Put this product into the automatic fabric softener slot and wash.
For dual-tub washing machines or hand washing: When the rinse water is clean, add this product and run for 3 minutes, or soak and then spin dry.
...Estimated amount used]
10ml to 20ml for 10L of water
Please use the scale on the cap as a guide to calculate the amount of water used when washing.
*For drum-type washing machines, please refer to the table above as a guide for the amount of laundry to be washed.
*Please adjust the amount according to your preference.
If you reduce the amount of water and increase the amount of this product, you will get a smooth and smooth finish.
Precautions for use

■Rinenna#2 White Musk Precautions for use
・Please wash according to the washing instructions on the clothing.
・Can also be used for baby clothes.
- Be careful of infants and young children playing with soap bubbles and mischief, and keep out of reach of children.
・If you are prone to rough skin or will be using the product for a long time, please use cooking gloves when washing with detergent applied to the brush.
・After use, we recommend washing your hands thoroughly with water and using cream etc.
・If swallowed, please take measures such as giving water to drink.
・This product contains bleach (oxygen-based).
・This product contains fluorescent agent. Cannot be used on loose clothing.
・Stains caused by chemicals such as dyes will not come off.
・Cannot be used on silk fabrics. Also, due to the characteristics of the material, wool may shrink if soaked, so please be careful when using it.
・If you leave it on for more than 24 hours, there is a risk of damaging the fabric or re-contaminating it. (We recommend leaving it on for 12 hours or less.)
・For items such as denim that have not been dyed properly into the fibers (clothing with low fastness), there is a risk that the color will fade if left soaked. For clothing that is concerned about color fading, be sure to apply detergent solution to an inconspicuous area before soaking, leave it on for about 5 minutes, and do not use on clothing that will discolor or fade.
・Please note that if you soak clothes that have previously been washed with bleach, the dye may peel off from the damaged fibers and the color may fade.
・Do not use for purposes other than those listed above.

■Rinenna No.9 FABRIC CONDITIONER Precautions for use
・Please do not use it for any purpose other than its intended purpose.
・Please keep it out of reach of children and people with dementia.
・Avoid high temperatures and low noise, and store in a place out of direct sunlight.
・Do not let the undiluted solution come into direct contact with clothing.
・When using the automatic fabric softener dispenser, please follow the instruction manual for the washing machine.
*Due to its properties, the liquid may separate. There is no problem with the quality, so please shake well before use.
*Continuing to use the washing machine's automatic loader may cause clogs. Clean the tank and routes regularly.
*For the love of using this product, please refrain from drying it in a room where an oil fan heater is used.
[first aid]
・If it gets into your eyes, do not rub it, but immediately rinse it with running water for at least 15 minutes.
・If swallowed, do not vomit; immediately rinse your mouth and drink water.
・If any abnormality remains in either case, please bring this product and consult a medical institution.