Drum type, vertical type, two tank type all OK! Beautiful woman soaking in hot water
Washing tub cleaner developed by Rinenna!
The cause of the odor may be the washing tub.
Many people come to Linenna's laundry detergent due to a variety of concerns, such as ``stains not coming off'' and ``washed laundry smelling unpleasant'' during daily laundry.
When people with such problems use Linenna detergent, they sometimes end up with black seaweed-like stains on their laundry. In fact, it was black mold that was clinging to the back of the washing tub and had fallen off.
Even if there is no odor or seaweed stains yet, washing machines are prone to mold.
We have developed a laundry tub cleaner to remove all the dirt from your washing machine.
Linenna's laundry tank cleaner can be used with hot water of about 40℃ .
The troublesome cleaning of the washing tank, which normally takes 7 to 8 hours, can be reduced to 2 to 3 hours .
The cleaning effect is improved even with water as warm as bath water, instead of boiling water.
It is safe even for families with children.
■If you are using a washing machine that cannot wash with hot water <br>You can easily wash with hot water by using the hot water hose from the bath.

1. Place a bucket under the faucet and collect hot water while sucking it up with the hot water hose.
2. Select normal wash cycle, wash for a few minutes, then press pause.
3. After leaving it for about 2 to 3 hours, restart operation and perform dehydration.
*Please set the water level to a high level and rinse at least twice.
*Please do not use leftover hot water from the bath.
Regular price
Sale price
¥1,980
Unit price
per
Sale
Sold out
Click here for more information about regular flights
View full details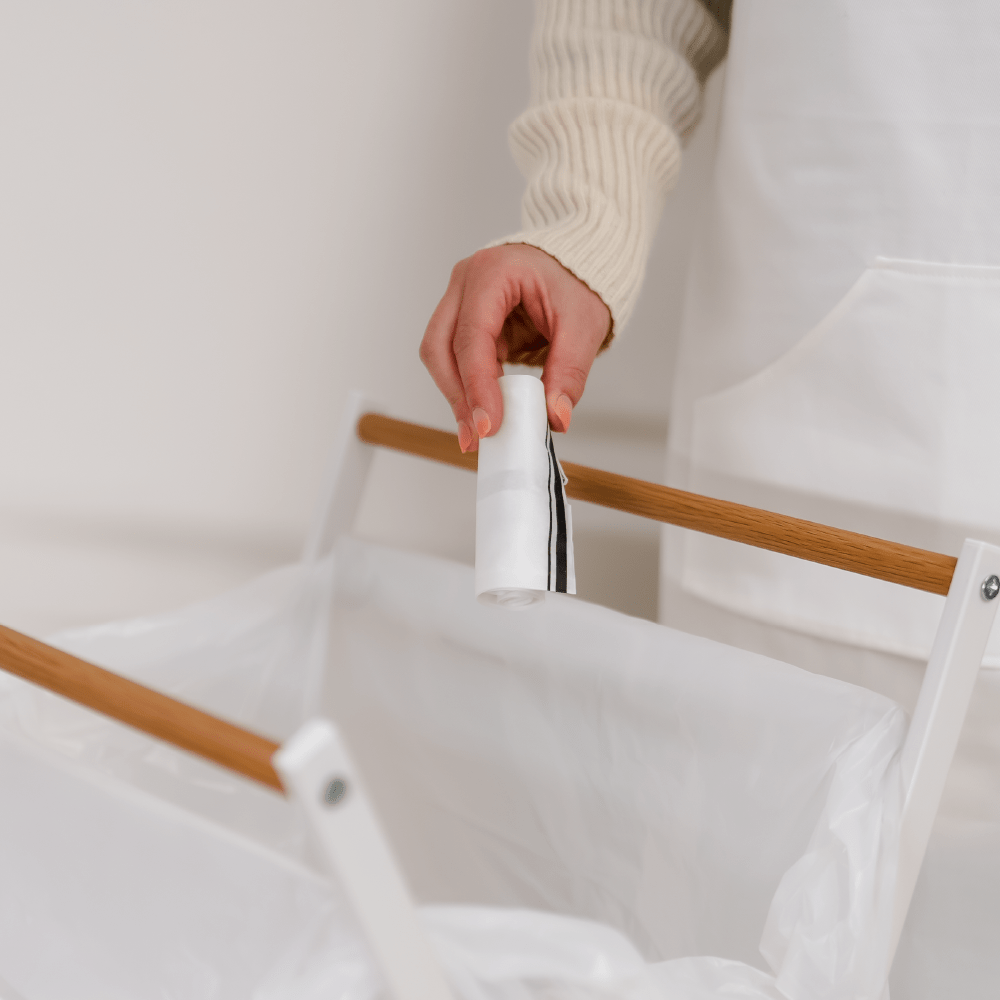 初めて使用した感想
洗濯機を購入後1年程洗濯槽の洗浄はしてなかったので、不安でしたがやはり汚れがすぐに浮き上がってきたのには驚きました。今まで使っていた洗浄剤より確実に効果は大きいと思います。但し汚れの度合いによるのは確かで、2回目使用した後に正確な判断が出来るのかなとも思いました。
このたびは弊社の商品をご購入いただきまして、誠にありがとうございます。
商品の効果をご実感いただく事が出来、大変嬉しく存じます。
洗濯槽のお掃除は、月に1度をおすすめしております。
当商品は、お洗濯の合間のお時間でお気軽に洗濯槽のお掃除をしていただけますので、
是非これからも定期的に洗濯槽のお掃除をしていただければと存じます。
今後ともRinennaをご愛顧いただけましたら幸いでございます。
どうぞよろしくお願い申し上げます。
洗濯槽クリーナー Rinenna#3 TUB CLEANER
この度はRinennaの商品をご購入いただき、誠にありがとうございます。
商品はお気に召していただけましたでしょうか。
ご使用になる中でご不明な点などございましたら、いつでもご連絡くださいませ。
今後ともRinennaをご愛顧いただけますよう、どうぞよろしくお願い申し上げます。
今までにない快感!
ぬるま湯にクリーナーを入れて、洗濯機を回転させたら、今までのクリーナーでは見たことないほどの汚れ落ちでした!嫌な匂いもなく、これはまたリピートしようと思いました!
このたびは弊社の商品をご購入いただきまして、誠にありがとうございます。
商品の効果をご実感いただく事が出来、大変嬉しく存じます。
洗濯槽のお掃除は、月に1度をおすすめしております。
当商品は、お洗濯の合間のお時間でお気軽に洗濯槽のお掃除をしていただけますので、
是非これからも定期的に洗濯槽のお掃除をしていただければと存じます。
お客様のまたのご利用を、スタッフ一同心よりお待ち申し上げております。
今後ともRinennaをどうぞよろしくお願い申し上げます。
すごい汚れが剥がれた
1カ月に1回位の頻度で洗濯槽の掃除をドラッグストアで売ってある洗剤を使ってしてたのですが、Rinennaを使ったらいつもの倍くらいの汚れがとれてビックリ‼️
次回の洗浄が楽しみです。
このたびは弊社の商品をご購入いただきまして、誠にありがとうございます。
商品の効果をご実感いただく事が出来、大変光栄でございます。
当商品は、お洗濯の合間のお時間でお気軽に洗濯槽のお掃除をしていただけますので、
是非これからも定期的に洗濯槽のお掃除をしていただければと存じます。
今後ともRinennaをご愛顧いただけますよう、どうぞよろしくお願い申し上げます。
ごっそり取れました!
初めて使用しましたが、こんなに?というほど黒いものが出てきました。
定期的に、洗濯機クリーニングしていたのですが、これまでの洗浄剤ではダメだったようです。
引き続き、定期できれいにしていきたいと思います!
このたびは弊社の商品をご購入いただきまして、誠にありがとうございます。
商品の効果をご実感いただく事が出来、大変嬉しく存じます。
洗濯槽のお掃除は、月に1度をおすすめしております。
是非これからも定期的に洗濯槽のお掃除をしていただければと存じます。
今後ともRinennaをご愛顧いただけますよう、どうぞよろしくお願い申し上げます。
Collapsible content
Product information

■Washing tub cleaner Rinenna#3 TUB CLEANER
・Manufacturer Japan
・Product name: Washing tank cleaner
・Application: Washing tank cleaning agent
・Liquid alkaline
・Washing machine Fully automatic washing machine, two-tub washing machine
·component
Sodium percarbonate (oxygen), alkaline agent (carbonate), dispersant (phosphate), chelating agent, bleach activator, surfactant (polyoxyalkylene alkyl ether, etc.)
・Standard usage amount
500g of this product (1 serving/use up) for the maximum amount of water in the washing machine
Precautions for use

■Washing tub cleaner Rinenna#3 Precautions when using TUB CLEANER
・Do not use with clothes inside.
・If it is the first time you are using it or if it is very dirty, it may not be removed in one use and the dirt may continue to appear. In that case, please use the washing tub cleaner Rinenna#3 TUB CLEANER again.
・Do not use leftover water from a bath using bath salts.
・Once opened, it will absorb moisture, so be sure to use it all at once.
・Please refer to the instruction manual as the usage may differ depending on the model of washing machine.
・If bubbles are about to blow, stop immediately and drain the water.
・If the drain port is tied, bubbles may come out from the drain port, so we recommend cleaning the drain port.
・Please do not use it for purposes other than its intended purpose.
・Do not use or mix with chlorine or reducing bleach.
・Do not store dissolved in water in an airtight container. There is a risk of pressure rising and bursting.
・Do not use in boiling water.
・Wash your hands thoroughly after use.
・Avoid direct sunlight and do not place it in a high temperature place.