Get a clothes conditioner as a gift, created from the voices of Rinenna customers.
A gift package that will please your loved ones.
A clothes conditioner that gives you a dry cleaner's finish at home. By working on the fibers of clothing to remove damage, you can see a difference in the texture of the sleeves. This is a high-quality fabric softener created from the voices of Rinenna users.
Regular price
Sale price
¥3,000
Unit price
per
Sale
Sold out
Coupons cannot be used on gift items.
View full details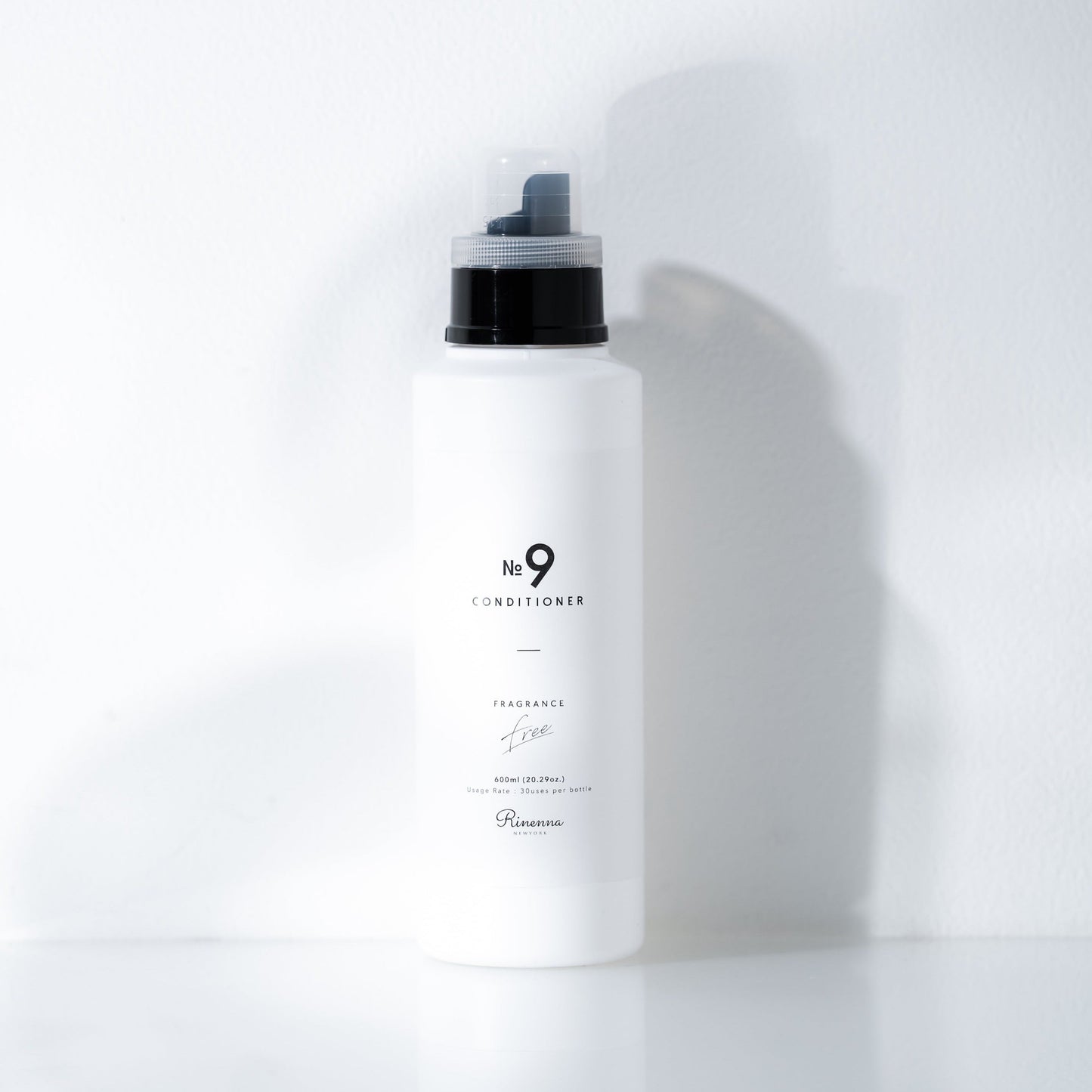 Original gift box
It will be delivered in Rinenna's original gift package.
The gift package and gift box will vary depending on the gift item.
Please see the image of the gift package from the slide of the desired product.

Gift packages are delivered with noshi or ribbon wrapping as a finishing touch.
Noshi's response
For Rinenna gifts, you can choose Noshi. Gifts that are compatible with ribbon packaging cannot be used together with Noshi, so please choose which one.
*Inner Noshi and Outer Noshi cannot be selected. *If your choice is not listed, please write your preference in the notes section. We can also provide noshi for bereavements other than celebrations.
message card
We will deliver a heartfelt message along with a gift. You can print your desired message (up to 50 characters) onto the card and enclose it, or you can arrange for a blank message card.
eGifts you can send even if you don't know your address
新商品を早速プレゼント♪
普段は市販の柔軟剤を使用していますが、リネンナさんから柔軟剤が発売されたとの事で、早速購入しました!驚くほどの仕上がりの違いに感動したので、早速母へのプレゼントに♪早速使ってみるとの事だったので、この感動を共感出来ると嬉しいです!
いつもRinennaをご愛顧くださり、誠にありがとうございます。
また、この度は弊社の商品を大切なギフトへとお選びくださり、心より感謝申し上げます。
プレゼントされたお母様にもお喜びいただけますと、大変光栄に存じます。
これからもお客様にご満足いただけるような商品をお届けできるよう、努めてまいります。
今後ともRinennaをどうぞよろしくお願い申し上げます。
シワが気にならない!
シャツを洗ったあとが感動でした。しわが少なく、もうアイロンかけなくていっかな、と思えました!これから楽ができそうです♪
この度はRinennaの商品をご購入いただき、誠にありがとうございます。
お喜びいただく事が出来、私どもと致しましても嬉しい限りでございます。
Rinennaは、家事を担う方たちが、家事によって疲弊することがないよう、限られた時間をもっと有意義に使えるように、というコンセプトのもと開発をした商品となっております。
今後ともRinennaをご愛顧いただけましたら幸いでございます。
どうぞよろしくお願い申し上げます。
おしゃれを気にする友達に
普段からオシャレさんなお友達に、
いつもリネンナの洗剤をプレゼントしています!
今年はZEROにしようかなと思っていたら、柔軟剤が!!!
高級柔軟剤は喜んでもらえる、とすぐにこちらに決定しました。
お箱に入った、洗剤とは思えないくらい、重厚な作りで、プレゼントしたかいがありました。
いつも弊社の商品を大切なギフトへとお選びくださり、誠にありがとうございます。
商品お気に召していただけたようで、大変光栄に存じます。
プレゼントされるご友人の方にもお喜びいただけますと、大変光栄に存じます。
今後ともRinennaをご愛顧いただけますよう、どうぞよろしくお願い申し上げます。
オシャレなギフト
友人へのギフトに贈りました。
無香料だったので好みの心配がなく贈れ、友人からは喜びの連絡をもらいました。
リネンナの洗剤を使っているので、今度は自分用にも買ってみたいです!
いつもRinennaをご愛顧くださり、誠にありがとうございます。
また、この度は弊社の商品を大切なギフトへとお選びくださり、心より感謝申し上げます。
プレゼントされたご友人の方にも喜んでいただけたとの事、大変嬉しく存じます。
お客様のまたのご利用を、スタッフ一同心よりお待ち申し上げております。
今後ともRinennaをどうぞよろしくお願い申し上げます。
もらったら絶対嬉しいギフト
香料が苦手で柔軟剤はずっと使わずにいたのですが
このリネンナの柔軟剤をお祝いにいただいたのをきっかけに
もう虜になりました
確実になめらかな肌触りに感動です
この度はRinennaの商品をご購入いただき、誠にありがとうございます。
商品お気に召していただけたようで、大変光栄に存じます。
よろしければ、他の色々な商品もお試しいただければと存じます。
今後ともRinennaをご愛顧いただけましたら幸いでございます。
どうぞよろしくお願い申し上げます。
Collapsible content
Product contents

Rinenna No.9 fabric conditioner 600ml 1 bottle
Product information

■Rinenna No.9 FABRIC CONDITIONER Product Information
・Manufacturer Japan
・Applications: Agents for washable clothing (cotton, wool, chemical fibers, etc.), fragrances
·component
Cationic surfactants, nonionic surfactants, texture improvers, stabilizers
・Standard usage amount: 30g for 30L of water
・Estimated usage amount
...[how to use]
For fully automatic washing machines: Put this product into the automatic fabric softener slot and wash.
For dual-tub washing machines or hand washing: When the rinse water is clean, add this product and run for 3 minutes, or soak and then spin dry.
...Estimated amount used]
10ml to 20ml for 10L of water
Please use the scale on the cap as a guide to calculate the amount of water used when washing.
*For drum-type washing machines, please refer to the table above as a guide for the amount of laundry to be washed.
*Please adjust the amount according to your preference.
If you reduce the amount of water and increase the amount of this product, you will get a smooth and smooth finish.
Precautions for use

■Rinenna No.9 FABRIC CONDITIONER Precautions for use
・Please do not use it for any purpose other than its intended purpose.
・Please keep it out of reach of children and people with dementia.
・Avoid high temperatures and low noise, and store in a place out of direct sunlight.
・Do not let the undiluted solution come into direct contact with clothing.
・When using the automatic fabric softener dispenser, please follow the instruction manual for the washing machine.
*Due to its properties, the liquid may separate. There is no problem with the quality, so please shake well before use.
*Continuing to use the washing machine's automatic loader may cause clogs. Clean the tank and routes regularly.
*For the love of using this product, please refrain from drying it in a room where an oil fan heater is used.
[first aid]
・If it gets into your eyes, do not rub it, but immediately rinse it with running water for at least 15 minutes.
・If swallowed, do not vomit; immediately rinse your mouth and drink water.
・If any abnormality remains in either case, please bring this product and consult a medical institution.