Rinenna long-selling laundry detergent, gift package
Would you like to give Rinenna #1 a gift that your loved ones will be happy with?
A synthetic laundry detergent (weakly alkaline) that removes dirt and odors by simply soaking it in the washing machine and running it in the washing machine. Biodegradable ingredients and no fluorescent agents. It can also be safely used on baby's clothing.
This is a popular item for baby gifts, family gifts, and housewarming gifts. We accept Noshi (with name).
Regular price
Sale price
¥4,150
Unit price
per
Sale
Sold out
Coupons cannot be used on gift items.
View full details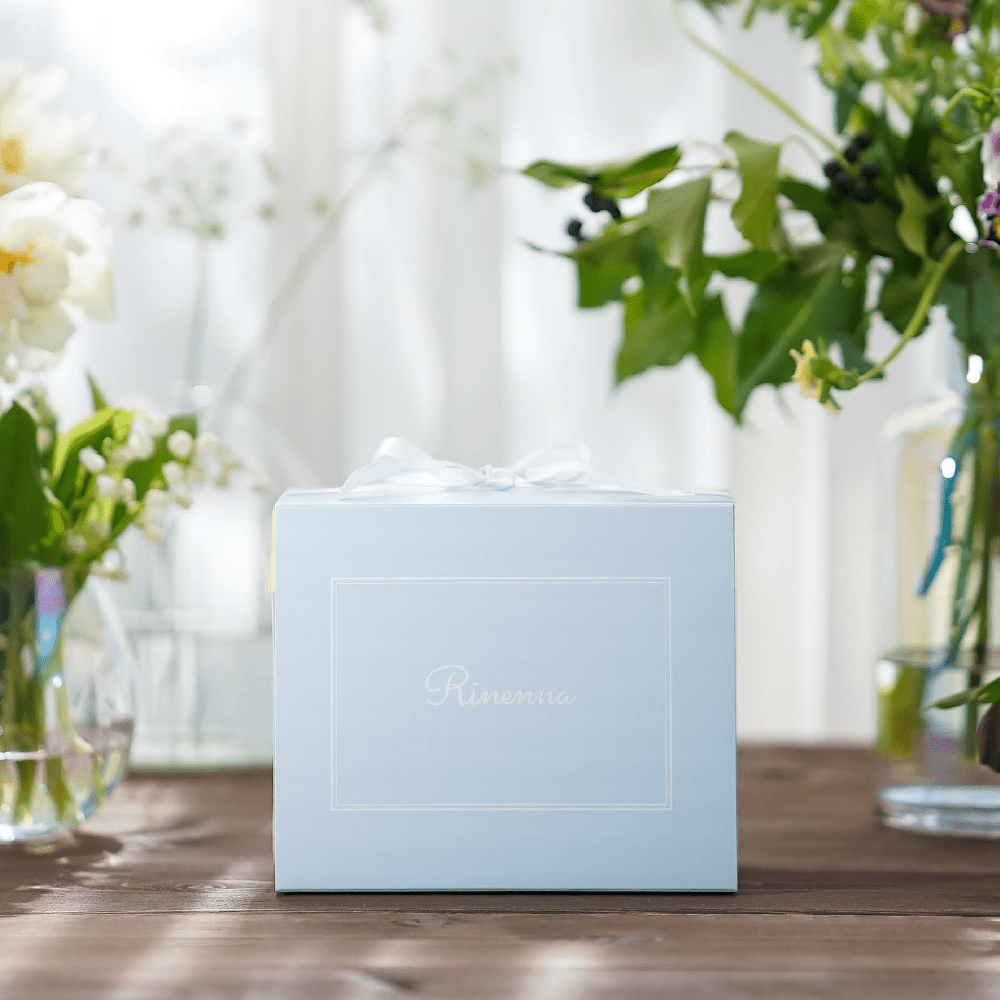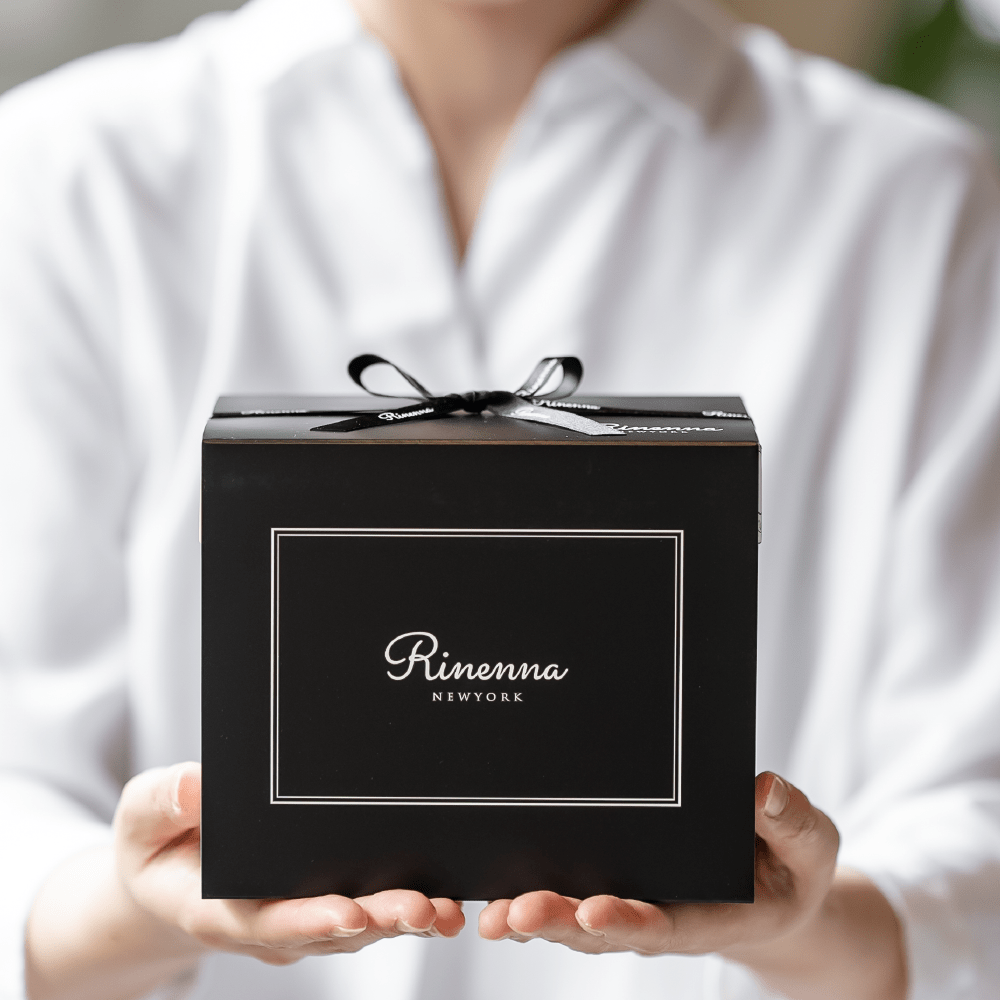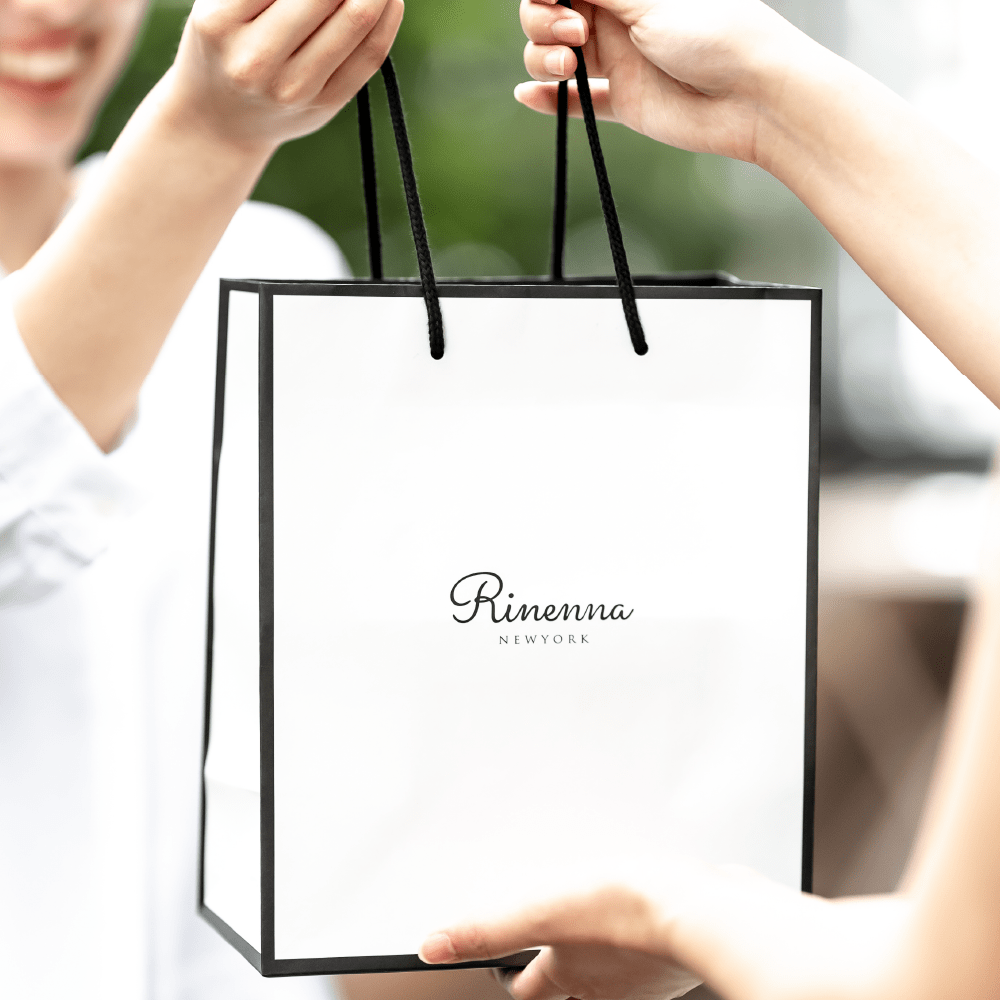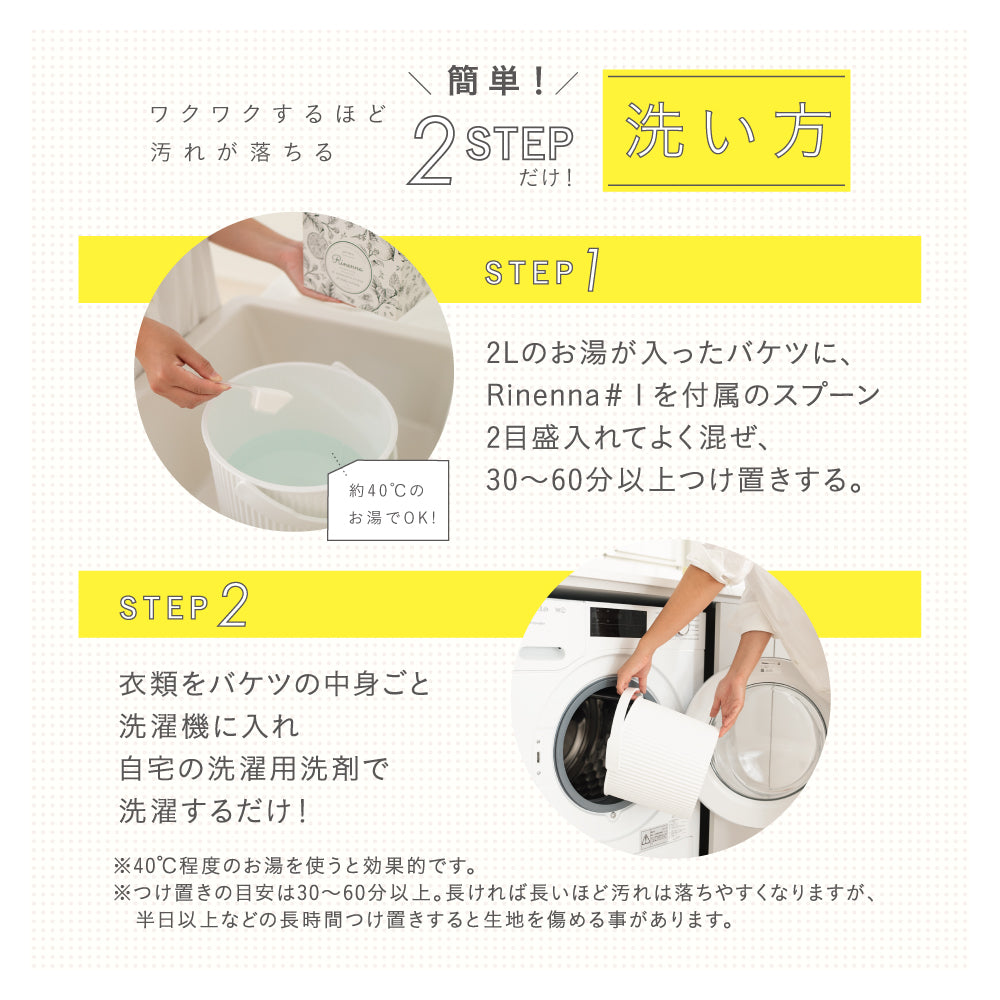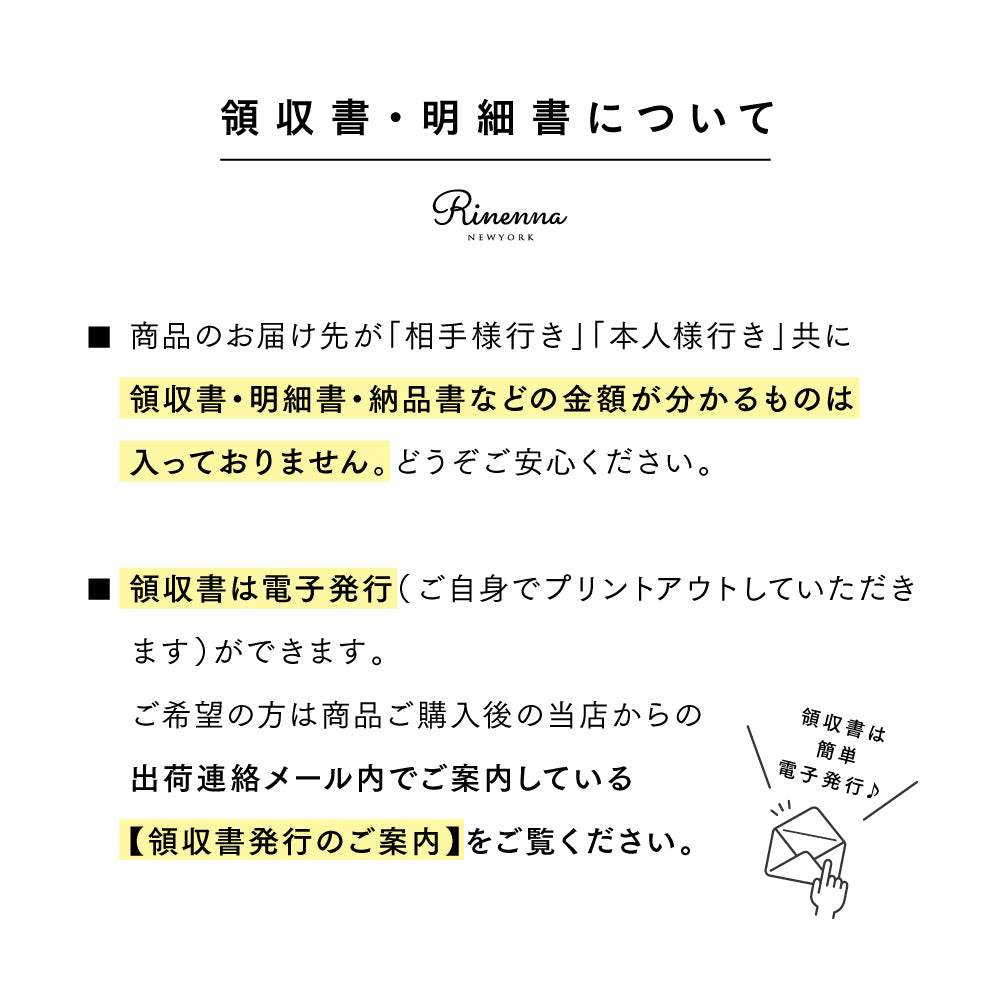 Original gift box
It will be delivered in Rinenna's original gift package.
The gift package and gift box will vary depending on the gift item.
Please see the image of the gift package from the slide of the desired product.

Gift packages are delivered with noshi or ribbon wrapping as a finishing touch.
Noshi's response
For Rinenna gifts, you can choose Noshi. Gifts that are compatible with ribbon packaging cannot be used together with Noshi, so please choose which one.
*Inner Noshi and Outer Noshi cannot be selected. *If your choice is not listed, please write your preference in the notes section. We can also provide noshi for bereavements other than celebrations.
message card
We will deliver a heartfelt message along with a gift. You can print your desired message (up to 50 characters) onto the card and enclose it, or you can arrange for a blank message card.
eGifts you can send even if you don't know your address
お友達へのギフト♪
仲の良いお友達へのギフトとして、こちらを選びました。
「こんなにオシャレなパッケージの洗剤があるなんて!」と、とても喜んでもらえました♪
やはり見た目が可愛いと、プレゼントする側もされる側も、テンションが上がります!
このたびは弊社の商品を大切なギフトへとお選びくださり、誠にありがとうございます。
プレゼントされたご友人の方にも喜んでいただけたとの事、大変嬉しく存じます。
Rinennaは「毎日がもっとハッピーになるように」と願いを込めて、デザインも洗浄力も全てにおいてこだわらせていただいております。
今後ともRinennaをご愛顧いただけましたら幸いでございます。
どうぞよろしくお願い申し上げます。
楽してほしいから
友達の出産祝いに購入しました。自分も使っているので友達にもつけ置きで楽してほしくて!
パッケージもかわいいギフト仕様でよかったです。
いつもRinennaをご愛顧くださり、誠にありがとうございます。
また、この度は弊社の商品を大切なギフトへとお選びくださり、心より感謝申し上げます。
プレゼントされたご友人の方にもお喜びいただけますと、大変光栄に存じます。
Rinennaは「毎日がもっとハッピーになるように」と願いを込めて、デザインも洗浄力も全てにおいてこだわらせていただいております。
今後ともRinennaをご愛顧いただけましたら幸いでございます。
どうぞよろしくお願い申し上げます。
定番の贈り物で使っています
内祝いでもらったことがあり、洗剤がすごく良くて、パッケージも可愛いくて、プレゼントは迷ったらこの洗剤を贈っています!
ギフトでは珍しく黒色でカッコいい感じで、男性や男の子向けにも使えて、重宝しています!
いつもRinennaをご愛顧くださり、誠にありがとうございます。
また、この度は弊社の商品を大切なギフトへとお選びくださり、心より感謝申し上げます。
商品をお褒めくださり、私どもと致しましても嬉しい限りでございます。
これからもスタッフ一同一丸となって、お客様にお喜びいただける商品をお届けできるよう、努めてまいります。
今後ともRinennaをどうぞよろしくお願い申し上げます。
1番若いお友達への贈り物
元同僚と偶然の再会からご自宅に招かれた際 手土産にはリネンナが浮かびました 若いママとプレママのお二人は美しい包装に目を輝かせ受け取りました 香りも気に入ってくれたようです
 
このたびは弊社の商品を大切なギフトへとお選びくださり、誠にありがとうございます。
プレゼントされた方にも喜んでいただけたとのこと、大変嬉しく存じます。
当店では、ひとつひとつ心を込めて丁寧なラッピングを心がけております。
これからもスタッフ一同一丸となって、お客様にお喜びいただけるよう、取り組んでまいります。
今後ともRinennaをどうぞよろしくお願い申し上げます。
出産祝いの定番
出産祝いで頂き、すごく便利だったので、友人の出産祝いはいつもこれです。
ラッピングの色も選べるので、毎回選ぶのが楽しいです。
小さなお子さんがいる方への贈り物におすすめです。
いつもRinennaをご愛顧くださり、誠にありがとうございます。
大変ありがたいお言葉を頂戴し、私共と致しましても嬉しい限りでございます。
これからもお客様により良いサービスを提供出来るよう、努めてまいります。
今後ともRinennaをご愛顧いただけましたら幸いでございます。
どうぞよろしくお願い申し上げます。
Collapsible content
Product information

■Laundry detergent Rinenna#1 Mandarin Citrus Product Information
・Manufacturer Japan
・Product name Synthetic detergent for laundry
・Applications: cotton, linen, synthetic fibers
・Liquid: Weakly alkaline
·component
Surfactant (19% polyoxyalkylene alkyl ether, sodium alphoolefin sulfonate, sodium linear alkylbenzene sulfonate), phosphate, silicate, bleach (oxygen-based), anti-refouling agent, enzyme, bleach activation agents, fragrances
・Standard usage amount: 30g for 30L of water
・Estimated usage amount
...Soak: 20g (2 spoons) in 2L of 40℃ hot water (approximately 50 servings with this product)
...Washing machine: 1 spoonful in 30L of water (approximately 33 times with this product)
Precautions for use

■Laundry detergent Rinenna #1 Mandarin Citrus Precautions for use
・Please wash according to the washing instructions on the clothing.
・Can also be used for baby clothes.
- Be careful of infants and young children playing with soap bubbles and mischief, and keep out of reach of children.
・If you are prone to rough skin or will be using the product for a long time, please use cooking gloves when washing with detergent applied to the brush.
After use, we recommend washing your hands thoroughly with water and using cream etc.
・If swallowed, please take measures such as giving water to drink.
・This product contains bleach (oxygen-based).
・Stains caused by chemicals such as dyes will not come off.
・Cannot be used on silk fabrics. Also, due to the characteristics of the material, wool may shrink if soaked, so please be careful when using it.
・If you leave it on for more than 24 hours, there is a risk of damaging the fabric or re-contaminating it. (We recommend leaving it on for 12 hours or less.)
・For items such as denim that have not been dyed properly into the fibers (clothing with low fastness), there is a risk that the color will fade if left soaked. For clothing that is concerned about color fading, be sure to apply detergent solution to an inconspicuous area before soaking, leave it on for about 5 minutes, and do not use on clothing that may discolor or fade.
・Please note that if you soak clothes that have previously been washed with bleach, the dye may peel off from the damaged fibers and the color may fade.
・Do not use for purposes other than those listed above.