A small gift that will surprise you both when you use the package and when you try it out.
Removes dirt and stains without scrubbing, just leave it on.

All you need is a soaking laundry detergent, linen, and a container to soak it in. Rinenna detergent is a proprietary blend that does not affect dyes, so there is no need to worry about color fading.
Since it is non-silicon and does not contain fluorescent agents, it can be safely used on baby's clothing.
Linenna was born from the idea of ​​``making everyday uncomfortable work more comfortable.'' Remove stains that are difficult to remove with regular detergent, stains on cloth diapers, blood stains on underwear, baby's breast milk or milk spills, spilled food, shirt collar stains, sweat stains, etc. Just pour it on and it will wash away.
Regular price
Sale price
¥1,800
Unit price
per
Sale
Sold out
Coupons cannot be used on gift items.
View full details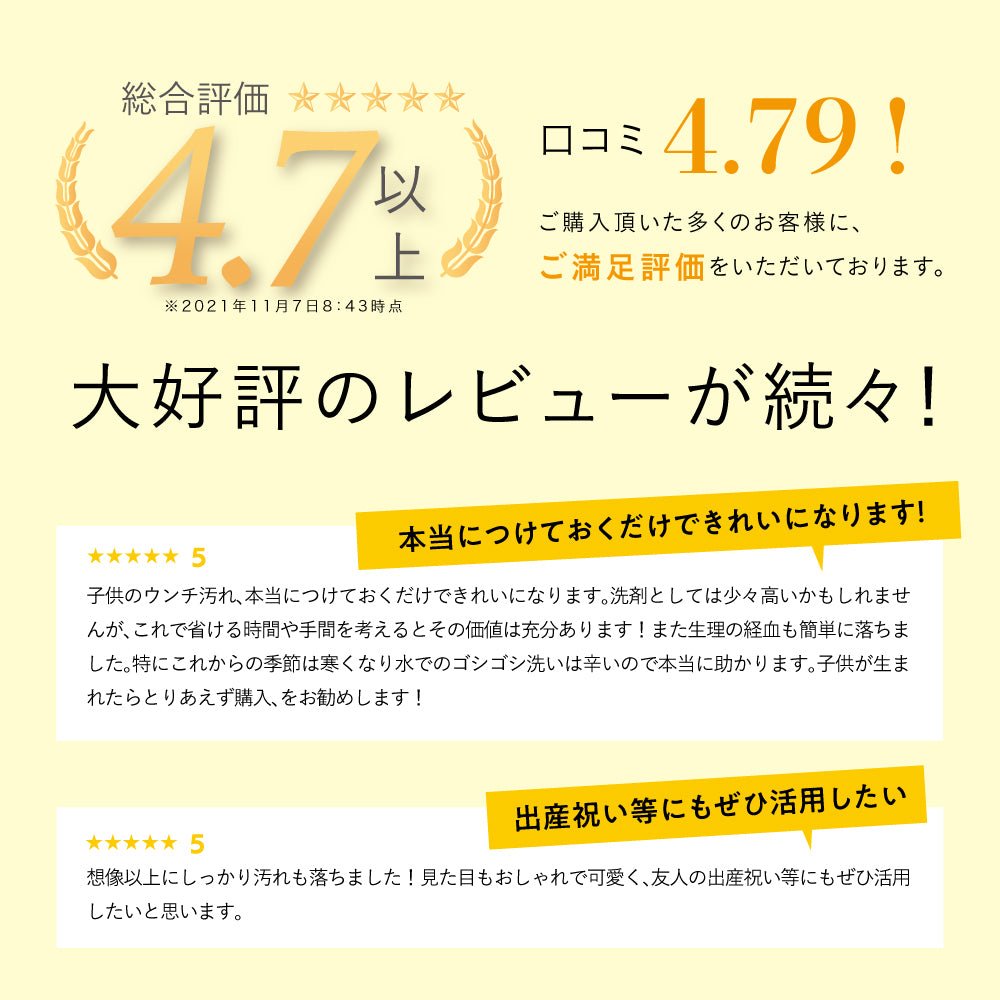 Original gift box
It will be delivered in Rinenna's original gift package.
The gift package and gift box will vary depending on the gift item.
Please see the image of the gift package from the slide of the desired product.

Gift packages are delivered with noshi or ribbon wrapping as a finishing touch.
Noshi's response
For Rinenna gifts, you can choose Noshi. Gifts that are compatible with ribbon packaging cannot be used together with Noshi, so please choose which one.
*Inner Noshi and Outer Noshi cannot be selected. *If your choice is not listed, please write your preference in the notes section. We can also provide noshi for bereavements other than celebrations.
message card
We will deliver a heartfelt message along with a gift. You can print your desired message (up to 50 characters) onto the card and enclose it, or you can arrange for a blank message card.
eGifts you can send even if you don't know your address
義妹へのプチギフト
双子の男の子がいる義妹へのプチギフトとして、帰省の際にプレゼントしました。パッケージがオシャレで、とても喜んでもらえました!
このたびは弊社の商品を大切なギフトへとお選びくださり、誠にありがとうございます。
プレゼントされた義妹様にもお喜びいただけたとの事、大変嬉しく存じます。
Rinennaは「毎日がもっとハッピーになるように」と願いを込めて、デザインも洗浄力も全てにおいてこだわらせていただいております。
これからもご愛顧いただけましたら幸いでございます。
今後ともRinennaをどうぞよろしくお願い申し上げます。
ちょっとしたプレゼントに
価格的にもちょっとしたプレゼントにピッタリでした!
このたびは弊社の商品を大切なギフトへとお選びくださり、誠にありがとうございます。
商品はお気に召していただけましたでしょうか。
これからもスタッフ一同一丸となって、お客様にご満足いただけるような商品をお届けできるよう、取り組んでまいります。
今後ともRinennaをご愛顧いただけますよう、どうぞよろしくお願い申し上げます。
出産内祝
パッケージも可愛いので出産内祝に購入しました。手渡し用の紙袋もあるので助かりました。
このたびは弊社の商品を大切なギフトへとお選びくださり、誠にありがとうございます。
パッケージをお褒めくださり、大変嬉しく存じます。
プレゼントされる方にもお喜びいただけますと、大変光栄でございます。
これからもスタッフ一同一丸となって、お客様により良いサービスをご提供出来るよう、努めてまいります。
今後ともRinennaをどうぞよろしくお願い申し上げます。
引っ越しのご挨拶に
引っ越しの挨拶で配るように購入しました。
すぐ発送してくれて助かりました。
この度はRinennaの商品をご購入いただき、誠にありがとうございます。
お役に立つ事が出来たようで、大変光栄に存じます。
これからもスタッフ一同一丸となって、お客様により良いサービスをご提供出来るよう、取り組んでまいります。
今後ともRinennaをどうぞよろしくお願い申し上げます。
Collapsible content
Product information

■Laundry detergent Rinenna#1 Mandarin Citrus Product Information
・Manufacturer Japan
・Product name Synthetic detergent for laundry
・Applications: cotton, linen, synthetic fibers
・Liquid: Weakly alkaline
·component
Surfactant (19% polyoxyalkylene alkyl ether, sodium alphoolefin sulfonate, sodium linear alkylbenzene sulfonate), phosphate, silicate, bleach (oxygen-based), anti-refouling agent, enzyme, bleach activation agents, fragrances
・Standard usage amount: 30g for 30L of water
・Estimated usage amount
...Soak: 20g (1 bag) in 2L of 40℃ hot water
...Washing machine: 1 bag of spoon in 30L of water
Precautions for use

■Laundry detergent Rinenna #1 Mandarin Citrus Precautions for use
・Please wash according to the washing instructions on the clothing.
・Can also be used for baby clothes.
- Be careful of infants and young children playing with soap bubbles and mischief, and keep out of reach of children.
・If you are prone to rough skin or will be using the product for a long time, please use cooking gloves when washing with detergent applied to the brush.
After use, we recommend washing your hands thoroughly with water and using cream etc.
・If swallowed, please take measures such as giving water to drink.
・This product contains bleach (oxygen-based).
・Stains caused by chemicals such as dyes will not come off.
・Cannot be used on silk fabrics. Also, due to the characteristics of the material, wool may shrink if soaked, so please be careful when using it.
・If you leave it on for more than 24 hours, there is a risk of damaging the fabric or re-contaminating it. (We recommend leaving it on for 12 hours or less.)
・For items such as denim that have not been dyed properly into the fibers (clothing with low fastness), there is a risk that the color will fade if left soaked. For clothing that is concerned about color fading, be sure to apply detergent solution to an inconspicuous area before soaking, leave it on for about 5 minutes, and do not use on clothing that will discolor or fade.
・Please note that if you soak clothes that have previously been washed with bleach, the dye may peel off from the damaged fibers and the color may fade.
・Do not use for purposes other than those listed above.