A gift that will make your loved one's housework much easier [Winner of the Living Tools Award]
Laundry detergent Rinenna #2 removes unpleasant odors. gift package.

Rinenna #2 is a laundry detergent that focuses especially on aging odors and dirt.
By reducing the time of tedious massaging and soaking, it removes odors and dirt from clothes.
Every time you open the lid or wash your clothes, the scent of White Musk spreads out.
I feel relieved even though I am doing housework.
Odor, yellowing, and dark spots are caused by proteins produced by the body. Even if you remove sebum stains, if you do not remove protein stains, it will cause dark spots and yellowing. Rinenna #2 focuses on this protein stain and contains the ultimate blend of proteolytic enzymes.
Regular price
Sale price
¥4,100
Unit price
per
Sale
Sold out
Coupons cannot be used on gift items.
View full details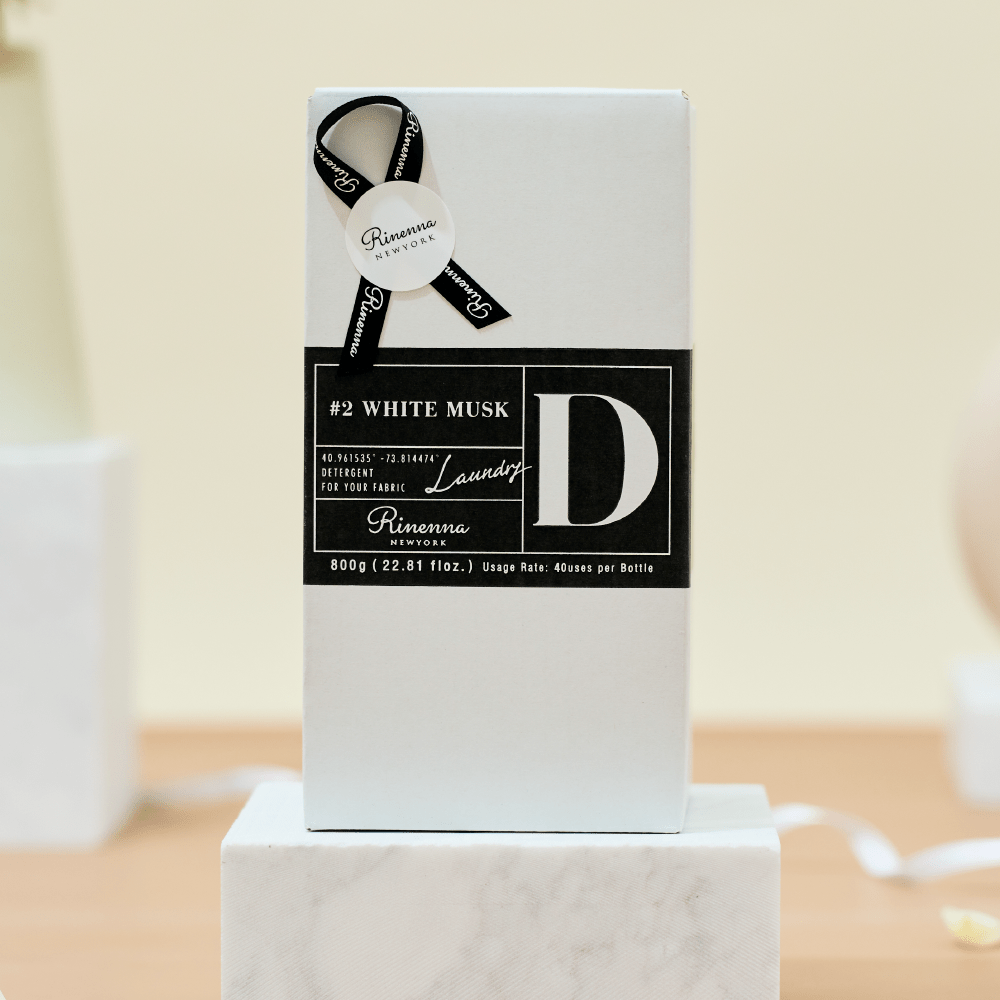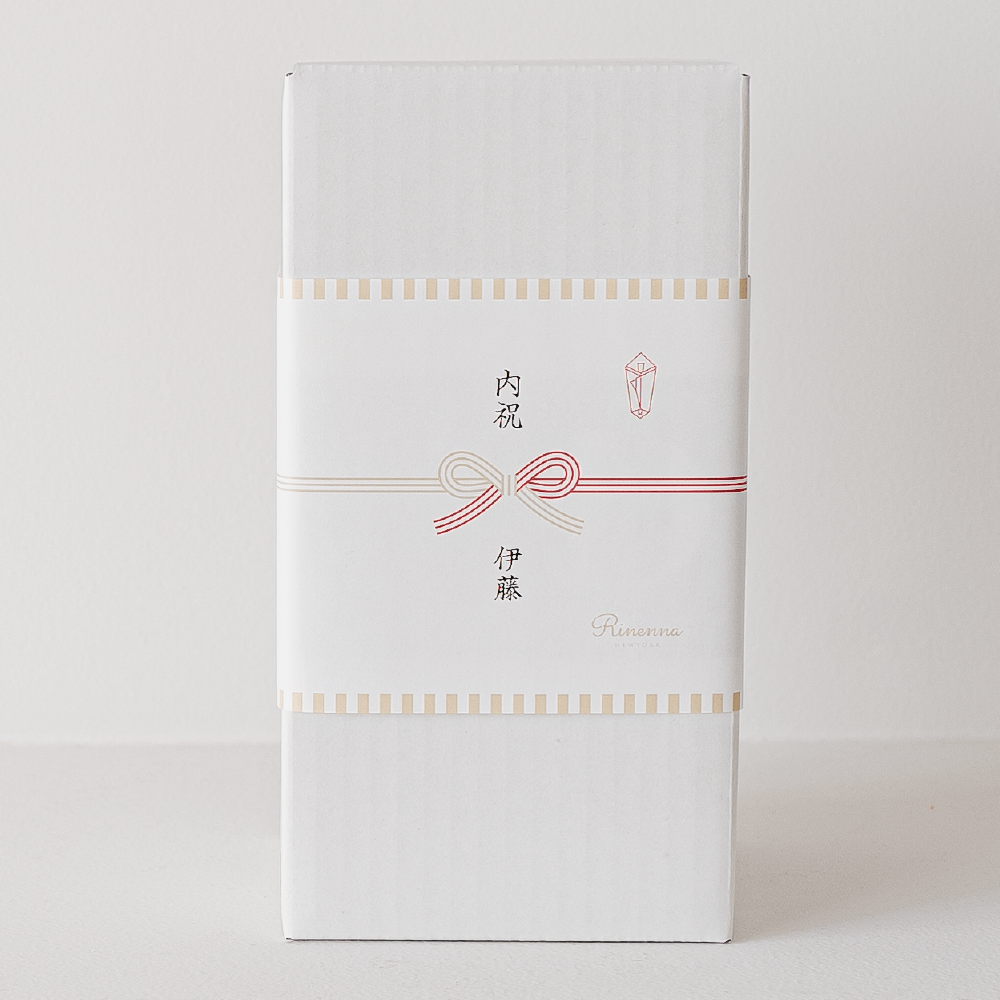 Original gift box
It will be delivered in Rinenna's original gift package.
The gift package and gift box will vary depending on the gift item.
Please see the image of the gift package from the slide of the desired product.

Gift packages are delivered with noshi or ribbon wrapping as a finishing touch.
Noshi's response
For Rinenna gifts, you can choose Noshi. Gifts that are compatible with ribbon packaging cannot be used together with Noshi, so please choose which one.
*Inner Noshi and Outer Noshi cannot be selected. *If your choice is not listed, please write your preference in the notes section. We can also provide noshi for bereavements other than celebrations.
message card
We will deliver a heartfelt message along with a gift. You can print your desired message (up to 50 characters) onto the card and enclose it, or you can arrange for a blank message card.
eGifts you can send even if you don't know your address
ママ友へのギフト
男の子3兄弟のママ友へのギフトとして、こちらを購入しました。
3人とも毎日たくさん汚して帰ってくるそうなので、これで少しでもお洗濯が楽になってくれれば良いなぁと思います!
このたびは弊社の商品を大切なギフトへとお選びくださり、誠にありがとうございます。
プレゼントされるご友人の方にもお喜びいただけますと、大変光栄に存じます。
Rinennaは「毎日の不快な作業を快適に」「毎日がもっとハッピーになるように」のコンセプトを元に、つけ置きすることで少しでも家事の時間を短縮していただける事を目標に作らせていただいております。
また、「Rinenna#2」は特にカラダから出る汚れにフォーカスした洗剤となっており、ニオイをごっそり落とせるように成分を少し変えておりますので、ぜひ色々とお試しいただければと存じます。
今後ともRinennaをどうぞよろしくお願い申し上げます。
愛用品をプレゼントできました
リネンナ2はずっと愛用しているので、妹にもオススメしたくてこちらを購入しました。
そこの箱もかわいいのですが、簡易包装だと外箱にそのまま宛名がはられているので、こちらのギフト商品で購入しました。
シールもかわいいですし、喜ばれました。
いつもRinennaをご愛顧くださり、誠にありがとうございます。
また、この度は弊社の商品を大切なギフトへとお選びくださり、心より感謝申し上げます。
プレゼントされた妹様にもお喜びいただけたとの事、大変嬉しく存じます。
今後ともRinennaをご愛顧いただけましたら幸いでございます。
どうぞよろしくお願い申し上げます。
夏に欠かせない
洗濯しているけど服に染みついている汗のニオイ、日中自分が汗をかいたら、立ちにぼってくることがあり、気になって購入しました。
結果大満足です。息子の部活着にも使っています◎
いつもRinennaをご愛顧くださり、誠にありがとうございます。
商品をお気に召してくださり、大変嬉しく存じます。
Rinenna#2は特にカラダから出る汚れにフォーカスした洗剤となっており、
ニオイをごっそり落とせるように成分を少し変えておりますので、ぜひ色々な汚れにお役立ていただければと存じます。
今後ともRinennaをどうぞよろしくお願い申し上げます。
新築祝で購入しました
兄嫁へ新築祝に何が良いか聞いたらこちらの洗剤をリクエストされました。兄の服とかどうも臭うらしいです。真っ白な仕上がりになるみたいで前から使ってみたかったらしいです。色々見てたらバケツセットとかもあって私も欲しくなり購入検討中です。
このたびは弊社の商品を大切なギフトへとお選びくださり、誠にありがとうございます。
Rinenna#2には「ニオイを元から消す」というコンセプトがございます。
特にカラダから出る汚れにフォーカスした洗剤となっており、
ニオイをごっそり落とせるようにタンパク質分解酵素を配合しておりますので、
ぜひ色々な汚れにお試しいただき、お洗濯にお役立ていただけますと幸いに存じます。
お客様のまたのご利用を、スタッフ一同心よりお待ち申し上げております。
今後ともRinennaをご愛顧いただけますよう、どうぞよろしくお願い申し上げます。
スタイリッシュな洗剤
とてもスタイリッシュで、洗剤とは思えなかった。
人とは違うプレゼントを探している人におすすめ。
この度はRinennaの商品をご購入いただき、誠にありがとうございます。
商品お気に召していただけたようで、大変光栄に存じます。
当店では、使ってくださる方のお顔を思い浮かべながら、1つ1つ心を込めてラッピングさせていただいております。
今後ともRinennaをどうぞよろしくお願い申し上げます。
Collapsible content
Product information

■Rinenna#2 White Musk Mandarin Citrus Product Information
・Manufacturer Japan
・Product name Synthetic detergent for laundry
・Applications: cotton, linen, synthetic fibers
・Liquid: Weakly alkaline
·component
Surfactant (19% polyoxyalkylene alkyl ether, sodium alphoolefin sulfonate, sodium linear alkylbenzene sulfonate), phosphate, silicate, bleach (oxygen-based), anti-refouling agent, enzyme, bleach activation agent, fluorescent agent, fragrance
・Standard usage amount: 30g for 30L of water
・Estimated usage amount
...Soak: 20g spoon (spoon 2 scales) in 2L of 40°C hot water (about 40 servings with this product)
...Washing machine: 1 spoonful in 30L of water (approximately 27 times with this product)
Precautions for use

■Rinenna#2 White Musk Precautions for use
・Please wash according to the washing instructions on the clothing.
・Can also be used for baby clothes.
- Be careful of infants and young children playing with soap bubbles and mischief, and keep out of reach of children.
・If you are prone to rough skin or will be using the product for a long time, please use cooking gloves when washing with detergent applied to the brush.
・After use, we recommend washing your hands thoroughly with water and using cream etc.
・If swallowed, please take measures such as giving water to drink.
・This product contains bleach (oxygen-based).
・This product contains fluorescent agent. Cannot be used on loose clothing.
・Stains caused by chemicals such as dyes will not come off.
・Cannot be used on silk fabrics. Also, due to the characteristics of the material, wool may shrink if soaked, so please be careful when using it.
・If you leave it on for more than 24 hours, there is a risk of damaging the fabric or re-contaminating it. (We recommend leaving it on for 12 hours or less.)
・For items such as denim that have not been dyed properly into the fibers (clothing with low fastness), there is a risk that the color will fade if left soaked. For clothing that is concerned about color fading, be sure to apply detergent solution to an inconspicuous area before soaking, leave it on for about 5 minutes, and do not use on clothing that will discolor or fade.
・Please note that if you soak clothes that have previously been washed with bleach, the dye may peel off from the damaged fibers and the color may fade.
・Do not use for purposes other than those listed above.