We developed
Rinenna #1
as a laundry detergent for cloth diapers, so it can be safely used on babies, but what kind of laundry detergent is best for babies? We have summarized the characteristics of baby's skin, types of laundry detergents, precautions, etc.
How to choose baby laundry detergent
baby skin
A newborn baby's skin is smooth and smooth, making him look like an angel. However, although babies' skin is very delicate and has an active metabolism, it is also dry. It is very delicate, so you have to be careful with infant eczema and atopic dermatitis.
A baby's skin is half as thick as an adult's
Their skin is only about half as thick as an adult's. As a result, the barrier function that protects the skin from external stimuli is also immature. Friction can also cause irritation, so be careful not to damage the skin when changing diapers or wiping drool.
Laundry detergent that protects baby's skin
It is very important to choose a detergent for washing underwear, gauze, towels, and sheets that come into contact with your skin. Laundry detergents can give different results to your clothes, and using harsh detergents can leave ingredients on your clothes, causing baby eczema and rough skin. There are many types and brands of baby laundry detergent. Don't be fooled by all the information out there, and choose a detergent that will make your baby feel comfortable and that you can also be satisfied with.
baby washing frequency
Newborns and young babies often spit up milk, leak urine and poop, and as they grow older, they often spill baby food and have drool stains on their laundry. Milk, poop, and baby food stains are all
protein
. Protein becomes difficult to remove over time, so if you rub it in or soak it in detergent in a bucket and wash it with the laundry, even a gentle baby detergent will make it easier to remove stains.
Types of laundry detergent
soap
The raw materials are animal and vegetable oils such as balms, oils, and beef tallow. Soap is said to be kind to the skin and the environment, but if you don't use soap properly, it won't remove stains properly and may cause yellowing, and soap residue may remain and cause skin problems.
synthetic detergent
Petroleum is the main raw material. Synthetic detergents have the advantage of high cleaning power. The raw materials for synthetic detergents are chemically synthesized surfactants (that work to mix water and oil) such as petroleum, as well as optical brighteners (to make clothes look white), bleaches, fragrances, and coloring agents. Contains various types of additives. However, it cannot be said that additives are necessarily bad for baby laundry detergent.
Most Japanese-made household synthetic detergents are biodegradable through sewage treatment
. Detergents are meant to remove dirt. Clean underwear and clothes that have been thoroughly cleaned to remove dirt will be comfortable for babies, and mothers will be happy to use them. It is important to thoroughly rinse both soaps and synthetic detergents!
How to tell the difference between soap and synthetic detergent
If the "product name" above the ingredients list says "laundry soap," it is soap. Synthetic detergents are labeled as ``synthetic laundry detergent,'' so you can easily tell them apart.
Be careful with additive-free
Baby detergents often say "additive-free", but the definition of "additive-free" is actually vague. If the additive content is less than 1%, there is no obligation to list it as an ingredient, so it may not be listed on the ingredient list on the package.
If you want to enjoy the scent and soft feel of baby detergent
Since you wash your clothes every day, you want to enjoy the scent and soft feel of baby detergent. We tend to choose detergents that do not use fragrances, but the scent during and after washing can be soothing and refreshing, and can also reduce stress while raising children. Most detergents for babies are unscented, but we also recommend detergents with gentle fragrances that will leave moms feeling refreshed. (
Rinenna #1
, developed for cloth diapers, has a mandarin citrus scent.) However, fabric softener leaves its ingredients on clothing, so it is not suitable for people with sensitive or sensitive skin. Please be careful as this may happen.
Rinenna developed for washing baby cloth diapers
Washing cloth diapers is difficult!
The Rinenna we sell was developed for washing cloth diapers. Back seven years ago, the store manager created and commercialized cloth diapers that seemed comfortable for babies. I was selling cloth diapers steadily to spread the word about the benefits of cloth diapers, but when I heard mothers say, ``It's hard to wash cloth diapers! '', I decided to develop a detergent that would easily remove stains and be usable for babies. Developed with mothers who usually wash their babies' laundry. →Click here for the secret story behind Rinenna's development.
Baby laundry detergent that moms can use with confidence
Talk to your mom friends and find out what detergents are safe to use on babies. Not only is it safe to use on babies, but it also removes dirt easily! A lot of people say that. So we researched the raw materials for detergents and developed the product together with a detergent raw material supplier.
Rinenna is silicon-free and does not use fluorescent materials.
The area that cloth diapers come into contact with is the most sensitive part of your baby's skin. We want you to use it with confidence, so we made it ``
non-silicon
'' and
``no fluorescent materials
.''
The ingredients are biodegradable and environmentally friendly.
There's no point if the dirt doesn't come off
But it's meaningless if the dirt doesn't come off. I want to reduce the stress of doing laundry for moms! We had many meetings with the detergent ingredient supplier to find out what ingredients should be added to remove the stains. Therefore, we focused on stains caused by protein, which is a component of milk, spilled food, and baby poop and urine. Rinenna was completed with the help of many mothers and through repeated experiments.
Clean cloth diapers just by soaking them
Even if it's just that, it's hard for moms to wake up many times during the night to breastfeed, give milk, change diapers, etc. If you don't get enough sleep and have laundry piled up, it's hard for moms. Therefore,
Rinenna #1
is a detergent that can remove stains even from cloth diapers by simply soaking them and washing them without rubbing them.
This detergent can be used for babies, so it is also recommended as a baby gift.
Rinenna #1 was introduced on the gift media GIFTPOD
. It is chosen by many people as a baby gift. In addition, customers who received gifts have continued to make repeat purchases.
▼Customer reviews▼
I received this as a baby gift, and it was surprisingly easy to remove and it came off well, so I bought it for home use. I was often leaking poop, but it would always come off just by leaving it on, so I was no longer depressed about massaging and washing it. I really recommend this because it removes milk stains from your favorite cute baby clothes!
Choose a detergent that is suitable for your baby
Try Rinenna made for babies! That's what I'd like to say, but again, I think it's important that moms are satisfied with baby laundry detergent. There are many baby laundry detergents other than Rinenna on the market, so be sure to choose a detergent that moms will be satisfied with.
[Rinenna Series] ▼ Rinenna #1 is a laundry detergent that is popular for soaking. No scrubbing required at all!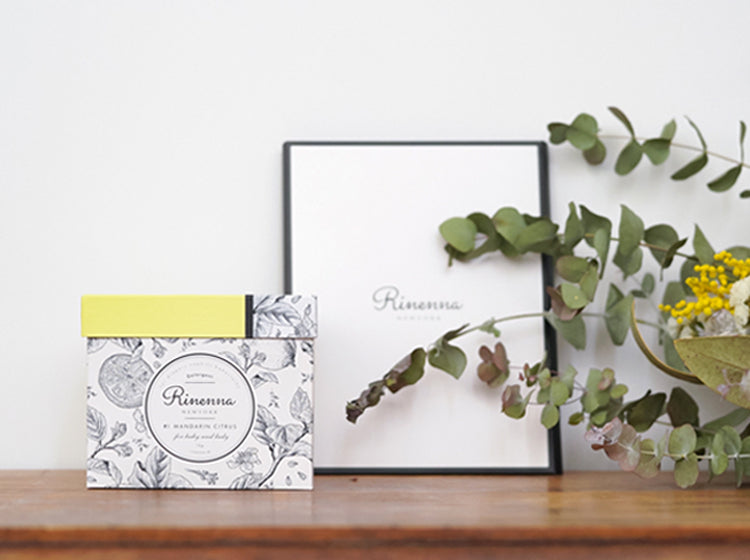 ▼Detergent that removes bad smells Rinenna#2 WhiteMusk Detergent that removes aging odors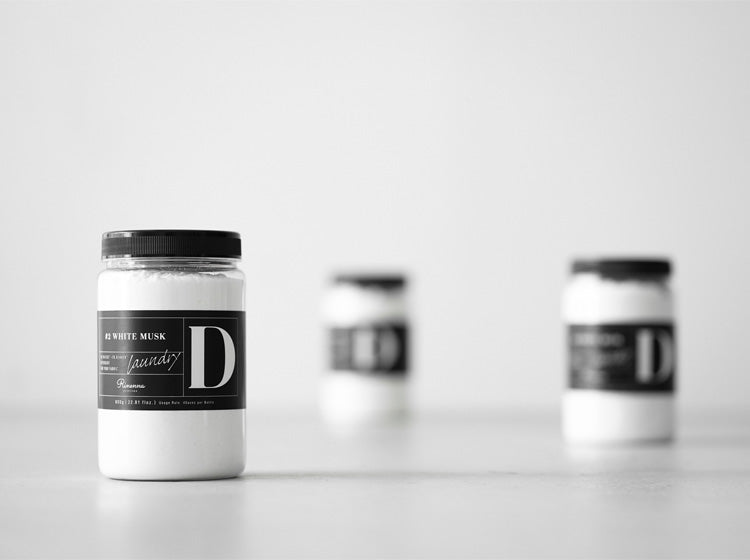 ▼Rinenna's comfortable cloth napkins to relieve painful menstrual pain. Baby cotton x safe Japanese cloth napkins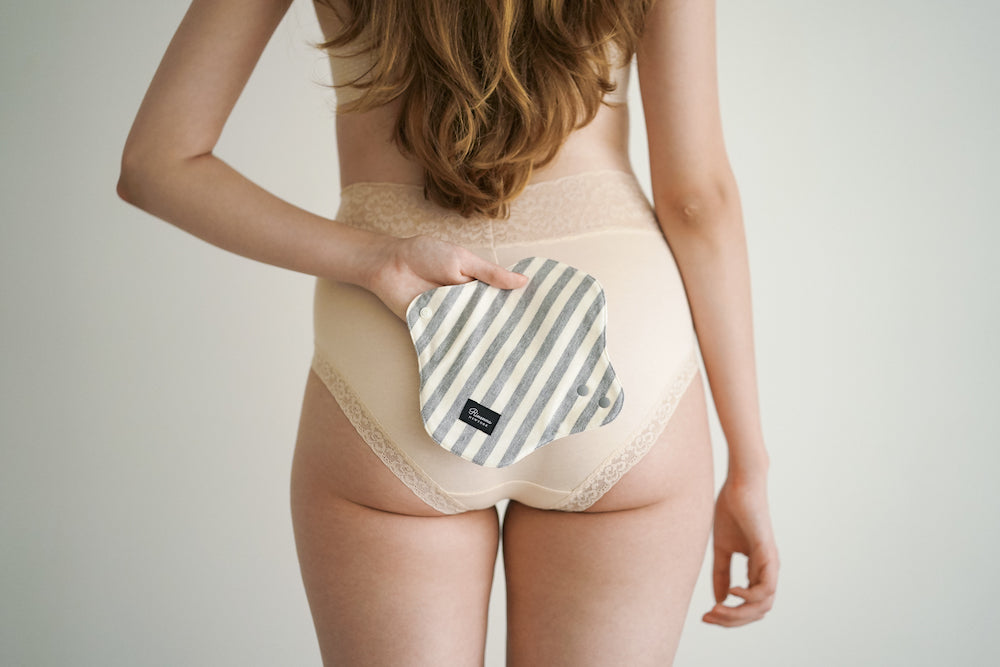 [Media introduction]
rinenna introduced as a favorite item on VERY writer Shizuna Takahashi's blog
Introducing Rinenna's cloth napkins, saying, "I want to keep using these!"
Fragrance professionals interview Rinenna #2! We have summarized the impressions of actually using it and user reviews.
The editorial department of a lifestyle media that focuses on "laundry" reports on their impressions of Rinenna #2
Rinenna introduces detergent as a gift for baby showers